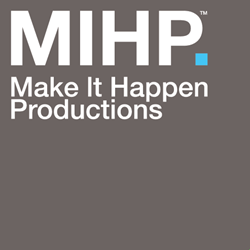 Having the chance to do something like this at this point is my life has changed my life
Los Angeles, CA (PRWEB) August 08, 2013
Make It Happen Productions' Executive Producer Billy Frank stepped onto the field as a member of team USA Maccabi at the Maccabiah games, which were recently held in Israel. This year Billy was honored by being voted Captain of the USA Fastpitch Softball team, which won the Silver Medal at the competition.
"I've loved softball since I was five. Having the chance to do something like this at this point is my life has changed my life," says Billy. "Being on the field representing the USA in Israel is special for me."
The Maccabiah games were started in 1932. The 2013 Maccabiah games is the 19th time the event – which has become the world's third largest international athletic event – has been held.
As team captain, Billy brought lessons learned as a business owner to the games. "Softball is about strategizing for a team. Planning not only what I need to do, but the other members of the team. It's actually how I produce."
Billy has also taken lessons learned with Maccabi USA and applied them to his work in production. "It's teaching me what's really important and allowing me to step away from the materialistic part of my job. It helps me to stop obsessing about small things and to look at money, clients and pressure in a different light. This journey is a learning lesson, a gift."
His experience with Maccabiah has also served as a catalyst for personal growth. "Not being brought up in a religious home, Maccabiah is connecting me with my spiritual side and my family heritage," says Billy. "I'm seeing my story being written."
About Make It Happen Productions
Make It Happen Productions (MIHP) You have a big idea? We work to bring it to life. We are a bi-coastal creative service company. Specializing in strategy, story and production.
Executive Producer and founder, Billy Frank, and the staff of MIHP take pride in delivering excellence in creative solutions and live-action production. Our attention to detail and personal interaction with clients gives them the quality and service they deserve. We work with blue chip corporations, ad agencies, cable networks, major networks, and independents. Since our founding, MIHP has cultivated a family environment and our on-going investment in the lives and dreams of our staff members is what separates us as a company and as individuals. We go to great lengths to support our staff in cultivating their talents and abilities. Their hard work and dedication are both the source and secret of our continued success.
Whether you need branding, marketing, creative concepts, live-action production, editorial or project finishing, we guarantee to find the right creative solution for you.