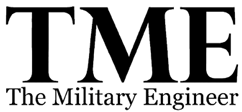 Albuquerque, NM (PRWEB) August 09, 2013
The importance of asset management (AM) in effectively optimizing the life-cycle costs for sustainment, operations, maintenance, and repairs of airfields and other infrastructure assets is the focus of an article in the September/October issue of The Military Engineer, a publication of the Society of American Military Engineers.
The authors are Michael W. Hutchison, principal program manager, DoD Infrastructure in ARA's San Antonio office and Richard H. Speir, vice president, Transportation, in ARA's Elkridge office. With the approaching 10th anniversary of the Presidential Executive Order for Federal Real Property Asset Management, they informally assess AM implementation throughout federal agencies and suggest useful resources and practices.
The article is expected to be of special interest to military engineers, and airport/airfield managers who are faced with constrained budgets – particularly in ensuring the efficient, effective resource management of airfields and infrastructures over time.
Hutchison and Speir also point to a recent ARA partnership in an Airport Cooperative Research Program (ACRP) study, which resulted in a useful new publication. Asset and Infrastructure Management for Airports – Primer and Guidebook includes both the basics for executive decision makers and a guidebook with best practices in managing the development and implementation of AM programs.
The authors' unofficial research scan is based on available documents/dates, frequency and AM depth/maturity, and singles out three federal agencies for their "mature, strategic AM proficiency": the U.S. Army Corps of Engineers, the Environmental Protection Agency and the U.S. Department of Transportation.
The article emphasizes that while there is no single U.S. standard to guide AM implementation and application, several excellent federal, state and municipal benchmark AM systems, studies and successfully developed agencies are available. "The NRC and DOT host a body of knowledge and practice that may prove useful to others," it points out.
Hutchison and Speir provide an AM maturity model that can help in communicating AM progress milestones toward strategic management and optimization-based decision making. They write, "Experience confirms that holistic AM framework can improve a manager's ability to make timely, proactive and optimal decisions to manage [asset] service consistent with customers/stakeholder interests optimizing trade-offs between cost, risk and service levels."