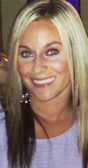 Salt Lake City, UT (PRWEB) August 08, 2013
Salt Lake Community College's Softball team has a new coaching staff. Following three consecutive trips to the NJCAA National Championship game, the College's softball program has named Cyndee Bennett the new head coach and Tara Bendt her assistant.
Bennett had previously worked as an assistant on the Bruin coaching staff for six seasons, her work primarily focused on the SLCC pitching staff. Last season, the Bruin pitchers had a combined earned run average of 1.87 under her direction.
In addition to her work with the College, Bennett also teaches at Olympus High School and has been the head coach of Olympus Softball for six years. She also coached at Viewmont High School from 1998-2003.
She was named Coach-of-the-Year by the Utah High School Softball Coaches Association in 2002, 2003 and 2010.
Bennett has been a pitching coach in Utah, Nevada and California for the past 15 years. She played collegiate softball at the University of Utah, where she received two All-Conference awards.
Coach Bennett has selected Tara Bendt as the program's new assistant coach. Bendt worked as an assistant to Coach Bennett at Olympus High School.
Last season, Bendt served as an assistant coach at Utah Valley University, where she helped lead the Wolverines to a 35-20 overall record, the most wins in school history and a third place finish in the Pacific Coast Softball Conference. She worked as a volunteer coach at the University of Nevada-Las Vegas (UNLV) in the spring of 2012 and was a team manager for University of Utah Softball in 2010-2011.
Bendt earned earned Scenic West Athletic Conference Player-of-the-Year honors and was named a National Junior College Athletic Association First Team All-American in 2008 before transferring to UNLV. She led the Rebels in batting average in each of her two seasons with the team. Bendt was named a First Team All-Mountain West Conference player and was a two-time all-conference scholar athlete.
The SLCC Softball team opens its Spring 2014 season on January 24 in the Kickoff Classic in Henderson, Nevada.
For more information, visit: http://www.slccbruins.com.
# # #