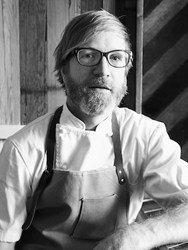 It's going to be a special few days in the kitchen, for sure.
New York, NY (PRWEB) August 09, 2013
Last week, Honest Cooking Magazine, in collaboration with Restaurant Aquavit and the International Culinary Center, announced that they will be producing New York City's first ever Nordic food festival, NORTH. As of today, ticket sales are available on the festival's website.
"There are so many opportunities available for people to learn about Nordic cuisine," says Honest Cooking Editor in Chief, Kalle Bergman. "From dinner collaborations to cooking classes to master classes, there really is something for everyone."
Starting Thursday, October 3, New Yorkers can attend exclusive dinners at the participating restaurants Aquavit, Aska, Acme, Aamanns-Copenhagen and Luksus. Each dinner will showcase the talents of local chefs such as Mads Refslund and Marcus Jernmark in collaboration with overseas chefs such as Matt Orlando (Amass) and Sasu Laukkonen (Chef et Sommelier). The most expensive dinner, priced at $240 (including tax and gratuity) will take place at Luksus in Greenpoint, NY, on Sunday, October 6 and Monday, October 7. This extravagant dinner will feature Luksus chef, Daniel Burns and Amass's Matt Orlando, who were both chefs at the world famous Noma restaurant in Copenhagen before opening up their own celebrated restaurants.
"It is just going to be amazing to cook together," says Chef Daniel Burns. "It's going to be a special few days in the kitchen, for sure."
Starting next week, people can also purchase tickets for master classes that will be held at the International Culinary Center on Saturday, October 5 and Sunday, October 6. The classes will be taught by local and international chefs including, but not limited to, Mads Refslund (Acme), Daniel Burns (Luksus), Marcus Jernmark (Aquavit), Sasu Laukkonen (Chef et Sommelier), Matt Orlando (Amass), Fredrik Berselius (Aska), Carl Kristian Frederiksen (Aamanns-Copenhagen), Frode Salvaag (Ryfylkekokken), Gunnar Karl Gislason (Dill), Esben Holmboe Bang (Maaemo), Gustav Tradgargh (Sjomagasinet) and cheese maker John Gynther.
"I am very excited about the master classes. This is a once-in-a-lifetime opportunity for people to meet these amazing chefs in person and learn first-hand about their heritage and passion for food," says Bergman. "I can't wait to see all of these talented people in the same place."
For information on how to buy tickets, and to read more about participating restaurants and chefs, please visit http://www.northfoodfestival.com/.
If you'd like more information about this topic, or to schedule an interview with Kalle Bergman or any of the participating chefs, please call Lexi Louca at 516.578.5787 or email Lexi at lexi.louca(at)honestcooking(dot)com.