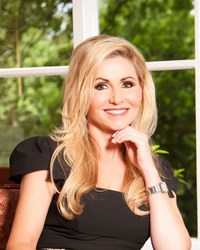 We do not have a choice over the cards we are dealt. Your life choices are the only things that you can control. Only you have the power to change the direction of your life.
Houston, Texas (PRWEB) August 21, 2013
At the urging of friends, who turned to her for advice about everything from fitness, to dating to marriage and divorce, Margaret Smith launched "Relationship Rescue"and is already giving advice to many prestigious clients. Margaret observes many people who are repeating behaviors that directly harm their chances at happiness, and they don't even know it. She has a unique ability to identify those things, and provide practical solutions. She can help you pinpoint the areas in your life in which you are making careless mistakes, and help you to break your bad habits, for good. While therapists and psychiatrists listen to their clients, and have an important role in our society, they rarely give specific advice, or help their patients to make choices.
"Are you single, and want to be married? Maybe you're married, and wished you were single? Discouraged over failed relationships? Perhaps you've not achieved the goals you thought you'd conquer by now. Have you ever felt like you wanted to make a change, but lacked the practical tools to do it? If your life needs a makeover, "Relationship Rescue" is for you," Margaret Smith said. "Whether you need to change your look, your attitude, or your mate, this is life coaching for the real world."
That's where "Relationship Rescue" is different. You will receive Margaret's honest, no-nonsense, objective advice on how to improve just about any area of your life that isn't working.
Margaret has navigated the murky waters of dating, marriage, divorce, and raising children in today's complicated world.
She has 27 years of litigation experience. Having witnessed the mistakes that people make before, during, and after a divorce, Margaret can provide competent divorce counseling for those who are in this unfortunate struggle. Her personal experiences have made her a uniquely effective coach for others. Her fun-loving sense of humor, compassion, and patience are the perfect combination for helping both men and women to make successful changes that will improve their lives significantly. Don't put it off any longer. Call "Relationship Rescue," today, because life is too short for you to spend another day of it unhappy.