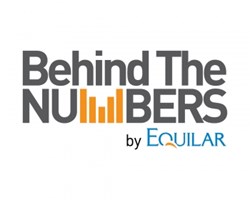 Redwood City, CA (PRWEB) August 09, 2013
Equilar, the leader in executive compensation and corporate governance data, released this week's "Behind the Numbers" (http://www.equilar.com/knowledge-network/btn-videos.php) videos featuring leadership changes from the Aerospace and Personal Services industries.
Robert K. Ortberg was named CEO and President of Rockwell Collins effective 8/1/2013. Mr. Ortberg joined the company in 1987 and served as President since September 2012.
Mr. Ortberg's new compensation package consists of the following:

Annual base salary of $900,000, increased from $700,000.
Target Bonus of 110% of his base salary, increased from 95%.
Additional LTI grant worth $1.23 million paid in 50% stock options and 50% performance shares. The stock options vest in three equal amounts on the first three anniversaries of the grant date.
Total contract value of approximately $3.12 million.
Former CEO, Clayton M. Jones, remains on the board as Chairman and as a consultant. He will receive $500,000 for his role as Chairman, of which $250,000 will be paid in restricted stock units and $250,000 in cash.
James R. Chambers was named CEO and President of Weight Watchers International effective 7/30/2013. Mr. Chambers previously served as President and COO of the company since 1/4/2013. Prior to joining Weight Watchers, Mr. Chambers served as President of U.S. Snacks and Confectionary at Kraft Foods.
Mr. Chambers' new compensation details include:
Annual base salary of $1 million.
Performance-based cash bonus target equal to 100% of base salary.
Additional allowance of up to $72,000 for cost-of-living adjustments and relocation to New York City.
Initial incentive equity award increased to $2.25 million, subject to further increase commensurate to his new role.
Total pay of at least $4.25 million.
Resigning CEO, David Kirchhoff, will receive a lump sum payment of $2 million, representing two times his current base salary.
View the Company disclosure »
View Mr. Kirchhoff's Full Separation Agreement »
About Equilar (http://www.equilar.com)
Equilar is the leading provider of executive compensation and corporate governance data and measurement tools to corporations, nonprofits, consulting firms, institutional investors, and the media. Using its extensive database, Equilar allows clients to accurately benchmark and track executive and board compensation, equity grants, award policies, and compensation practices. Equilar's C-Suite mapping technology also reveals business networking opportunities by identifying pathways to executives and board members at companies of interest. Equilar's research has been consistently cited by Bloomberg, The New York Times, The Wall Street Journal and other leading media outlets.
For more information on Equilar, please contact:
Via Aquino
(650) 241-6697
vaquino(at)equilar(dot)com