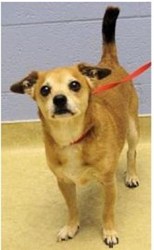 "I am thrilled to assist Barb [Hutchinson] and the Canyon County Animal Shelter find homes for all of these wonderful dogs and cats in need of a loving family.
Boise, Idaho (PRWEB) August 09, 2013
Karen Bostick and PetsPage.com has teamed up with the Canyon County, Idaho Animal Shelter to help the organization win the $100,000 Rachael Ray Challenge. The Canyon County Animal Shelter is one of 50 contestants nationwide participating in the contest to save more animals - during the months of June, July and August 2013 - than they did over the same three-month period in 2012. The contest is co-sponsored by national television personality Rachael Ray and the ASPCA® (The American Society for the Prevention of Cruelty to Animals®). The Canyon County Animal Shelter finished in second place in the 2012 Rachael Ray Challenge, with over 2028 pets adopted or reunited during the three month period of the contest.
Upon learning of the Rachael Ray $100,000 Challenge and Canyon County Animal Shelter's participation, Bostick contacted the shelter's executive director, Barb Hutchinson to see how she and PetsPage.com could help push the local "no kill" organization over the top to win the 2013 Rachael Ray $100,000 Challenge.
Bostick is promoting Canyon County Shelter pets in need of adoption and the $100,000 Challenge on petspage.com. Canyon County Shelter pets can be found in the "Find-A-Pet" listings in "Tinks Listings" on PetsPage.com. Bostick is also sharing the adorable pets on PetsPage.com as well as featuring them in daily posts on her vast social media network of 150k+ pet loving fans on her Facebook pages Karen Bostick & Tinks, We Love Tinks, and MyPetAdvocate.org and her Twitter and Instagram followers to get pet lovers all over the world excited about the adoptable dogs and cats available at Canyon County Shelter.
Bostick hopes to turn the Canyon County Shelter pets into "Shelter Pet SuperStars" as she did with her little Maltipoo dog, Tinks. During the development process of PetsPage.com, Tinks become a Social Pet SuperStar with Karen's Facebook pages and now loyal fans all over the world tune in morning, noon and night to see what their favorite social pet, Tinks is up to.
One budding Shelter Pet SuperStar available for adoption from the Canyon County Animal Shelter is "Omar the Great" (Pictured). Omar is an 8 year old miniature smooth haired dachshund/mix that is tan in color. Omar is looking for some new parents to have fun with!
To facilitate national pet adoptions from the Canyon County Shelter, Bostick is connecting pet lovers from around the country with non-profit truck driver and transport organizations like Operation Roger and other pet transport companies. Bostick is to donate $50 to Operation Roger for every Canyon County pet that gets a transport application to them in the month of August 2013.
"I am thrilled to assist Barb [Hutchinson] and the Canyon County Animal Shelter find homes for all of these wonderful dogs and cats in need of a loving family. I am excited to help play a role in helping this terrific shelter win the Rachael Ray $100,000 Challenge," said Bostick.
About PetsPage
PetsPage.com is a brand new social pet community that it's Founder and CEO, Karen Bostick calls, "A Place for the Social Pet." PetsPage.com has a primary mission of increasing pet owner awareness of veterinary specialty medicine, which can quite literally save pets' lives through advanced veterinary care by creating an engaging social pet community platform to connect pet lovers with each other as well as pet professionals and pet products in a fun, friendly and interactive way. "I've really had fun creating new ways to incorporate more social features to attract pet owners to this important information," said Bostick.
PetsPage is based in Boise, Idaho.