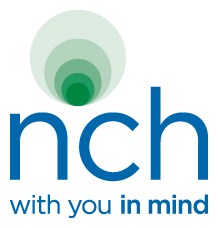 The new research backs up other studies which have shown that poor sleep increases the levels of hormones linked to weight gain.
(PRWEB UK) 10 August 2013
Researchers from the University of California have found that a lack of sleep causes substantial changes in brain activity which can cause cravings for high-calorie food according to new research published in the journal Nature Communications.
The researchers used brain imaging to study the responses of sleep-deprived people while they showed them images of both low and high calorie foods.
Tired individuals had higher brain activity in areas associated with the motivation to eat. However there was less activity in the areas that encourage us to choose health food, which is why people often have an increased desire for high calorie treats when they're tired.
The new research backs up other studies which have shown that poor sleep increases the levels of hormones linked to weight gain. People crave sugary and fatty foods as they struggle with a lack of concentration and tiredness. Both findings suggest that simply getting a solid eight hours sleep a night could help people stay in shape.
Problems with sleep and periods of insomnia are often linked to feelings of stress and anxiety. Many people can find hypnotherapy sessions an effective way of dealing with anxiety and overcoming it. The National Council for Hypnotherapy connects members of the general public with professional, skilled hypnotists throughout the UK who are qualified to help with a wide range of issues such as stopping smoking, weight loss and anxiety. A spokesperson from the company said:
"By undertaking hypnotherapy sessions you can work with a hypnotherapist to help assess your anxiety and identify the root of it before setting a goal of how you would like to be and what you could do if you were free of anxiety. Over time, stress and anxiety side effects such as insomnia should ease so clients find that they can sleep much better and as a result are more able to concentrate and have fewer cravings for fatty foods."
NCH represents over 1800 hypnotherapy professionals within the UK and is committed to ensuring the highest possible professional standards amongst our members. Those looking for help with smoking, weight, anxiety, panic attacks, habits and phobias may be helped by local NCH accredited therapists, look for the NCH seal of approval on their websites. As one of the largest registers of independent Hypnotherapists, the National Council for Hypnotherapy (NCH) is actively involved with the Complementary and Natural Healthcare Council (CNHC) and strives to develop standards for the benefit of the profession, now and into the future.