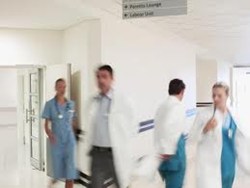 He was given the opportunity to come clean about the lies he had told and elected to not do so.
Bolton, UK (PRWEB UK) 14 August 2013
In an article released by The Telegraph, the women involved in the scandal, known only as Patient A, has had to seek private medical care to try and rectify the damage that was caused by the cancer misdiagnosis that was allegedly given to her by surgeon Emmanuel Labram (1).
According to The Telegraph the surgeon allegedly lied to the female patient, telling her that he had removed the tumour and continued to inform her GP that she didn't require anymore treatment, as she was cured of the cancer (1). Mr Labram was also reported to have told his immediate colleagues that the operation was a success and even forged documents to pretend that the cancer had been completely removed. (1)
Asons Executive Suzanne Yates, commented on the scandal saying:
"I struggle to understand why this surgeon told lies in order to mislead a patient into thinking that he had removed her tumour, when this was untrue. Patient A and her family have had to face an unimaginable amount of suffering all stemming from a web of lies to cover up his own professional negligence. I find this totally unacceptable, especially taking into consideration that the tumour is now inoperable.
"I also find it extremely concerning that he went as far as notifying her GP that she would not require any more treatment, taking away any immediate chance of being able to overcome the cancer and rectify the mistakes of Mr Labram".
During a misconduct hearing held by the General Medical Council, Craig Sephton QC, spoke of his confusion around the ordeal and how he couldn't understand why Mr Labram had told the family that he had removed the tumour when no such thing had happened- leading to a long line of lies that he had to tell to cover up his error. (1)
As reported in The Telegraph, the council that had gathered at the hearing were told how he not only allegedly lied to Patient A and her husband, but had later retracted his initial diagnosis and claimed that the tumour had returned, before then again changing his argument to claim he had never known about the tumour in the first place (1).
There are also allegations that Mr Labram sent false documents to Patient A to deter her from discovering that she may need further treatment and hide the results of an MRI scan that revealed the tumour was still present in the brain (1).
The hospital where Patient A was being treated decided to launch an investigation in to the allegations after she had raised her concerns with hospital bosses about her unusual treatment; where it has also been alleged that the surgeon lied again to his senior management about the whole ordeal (1). During the hearing, this information promoted Mr Sephton to say:
"He was given the opportunity to come clean about the lies he had told and elected to not do so" (1)
Continuing to comment on the ordeal, Suzanne Yates said:
"This kind of medical negligence cannot be tolerated and I sincerely hope that this is an isolated incident and he hasn't treated any other patients so dismissively.
Patients of the NHS should be able to trust the medical advice that is given to them, and this is a serious breach in that trust. I imagine that if Patient A decides to take further action she would be more than eligible to make a claim for medical negligence compensation, as she has faced unimaginable suffering. I hope both Patient A and her family are receiving the best treatment possible now."
Medical negligence can often lead to some very serious consequences, which can result in devastating emotional and physical damage for the patient involved. Anyone that believes they have been affected by this in anyway should contact a medical negligence solicitor such as Asons to make a claim for compensation. For more information visit http://www.asons.co.uk or phone 01204 521 133.
(1) The Telegraph, Surgeon lied to cancer patient about removing brain tumour, 07/08/2013
telegraph.co.uk/health/healthnews/10228658/Surgeon-lied-to-cancer-patient-about-removing-brain-tumour.html
ENDS
About Asons Solicitors:
Asons Solicitors is a Bolton-based law practice that specialises in personal injury and industrial disease claims. Founded by brothers Imran Akram and Kamran Akram, Asons Solicitors has developed to become a young and dynamic law firm that delivers practical solutions to clients in times of difficulty. Their continued focus on their staff has seen them awarded with the Investors in People "Gold Award"; which is reflected in the professional and personable approach they take in working with clients. They strive to grow and to develop, and their supportiveness and attention to detail ensures that their clients use them time and again.
For further information contact:
Email: info(at)asons(dot)co.uk
Website: http://www.asons.co.uk