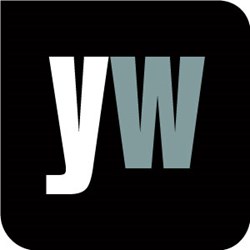 London, UK (PRWEB UK) 23 August 2013
Young people in Sweden are increasingly self-medicating against sexually transmitted diseases by buying antibiotics on the internet, it was reported on the 5th of August. Health workers have warned against this, arguing that diseases such as chlamydia or herpes, if not properly treated, could lead to other, more serious health problems. Doctor Eva Gustafsson at the regional communicable diseases centre Smittskydd Skåne, commented, "Online, you're not sure what you're ordering. Is it the right active ingredient? The correct dosage? Neither do you know if it's a clean product, or if there are traces of other medications in it." (http://www.thelocal.se/49448/20130805/)
With this in mind, Yourwellness Magazine explored the symptoms and treatments of chlamydia. According to Yourwellness Magazine, "The most common sexually-transmitted infection (STI) in the UK is chlamydia, a bacterial infection usually spread through unprotected sex. A National Chlamydia Screening Programme in England offers a free test to the under 25s. The infection is treated with antibiotics but as around three-quarters of those who have chlamydia don't realise they have the infection and show no symptoms, many cases go untreated." (http://www.yourwellness.com/2013/02/recognising-the-symptoms-of-chlamydia-and-getting-tested/#sthash.Puutye2U.dpuf)
Yourwellness Magazine outlined the five main symptoms of chlamydia:
1. Discharge from the penis or vagina
2. Pain when urinating
3. In men, swelling in the testicles.
4. In women, pain during sex.
5. In women, bleeding after sex, between periods and/or heavier periods.
Yourwellness Magazine explained that testing for chlamydia is done via a urine sample or women can provide a vaginal swab. Yourwellness Magazine advised that tests can be done confidentially and free of charge of sexual health clinics, community contraceptive clinics and genitourinary medicine (GUM) clinics. Yourwellness Magazine noted that tests are completely private, and the clinic will require the patient's permission before it can pass the results on to a GP.
To find out more, visit the gateway to living well at http://www.yourwellness.com/.