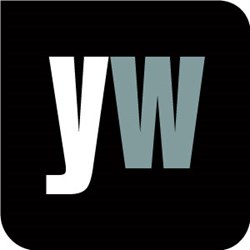 London, UK (PRWEB UK) 21 August 2013
The former US President George W. Bush has undergone heart surgery after doctors found a blockage in an artery, it was announced on the 7th of August. The doctors fitted Mr Bush, who has no history of heart trouble, with a stent to keep his arteries open after his annual physical exam revealed the problem. A spokesman for Mr. Bush commented that the former president, who left office in 2009, was "in high spirits" and eager to return to his home in Dallas, Texas, with plans to resume his normal schedule by the 8th of August. (http://www.express.co.uk/news/world/420209/Former-US-President-George-Bush-undergoes-heart-surgery)
With this in mind, Yourwellness Magazine explored how stress can lead to heart problems. According to Yourwellness Magazine, "We all live with stress and must learn to deal with the pressures of everyday life – family life and relationships, work life and even friendships can all affect us in different ways. Stress isn't all bad, of course. Being under a degree of pressure is often necessary to push us to meet deadlines and achieve certain goals. However, stress at increasing levels is definitely bad for your physical and emotional health, and specifically bad for your heart. It will raise your blood pressure, possibly to dangerous levels, and increase your risk of developing heart disease or other cardiovascular conditions." (http://www.yourwellness.com/2013/07/heart-health-at-risk-when-stress-levels-rise-dangerously/#sthash.Jfn0vHyG.dpuf)
Yourwellness Magazine outlined three main ways to reduce the strain that stress is putting on the heart:
1. Identify main stressors. This means looking at the different stressful situations that often occur and reducing them where possible. Talking to a friend or professional can help to reduce stress responses to unchangeable situations.
2. Find new ways to cope. Exercise is a terrific way to reduce stress. Even just a half hour of strenuous activity that gets the heart rate pumping works wonders for blood pressure and sense of wellbeing.
3. Find ways to reduce workplace and home workload. Carve out time for relaxation.
To find out more, visit the gateway to living well at http://www.yourwellness.com.