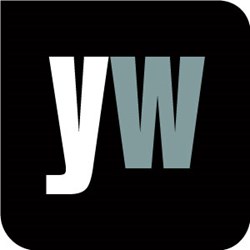 London, UK (PRWEB UK) 24 August 2013
Cambridge-based Ironwood Pharmaceuticals Inc. has had a "strong" launch for its new drug designed to treat irritable bowel syndrome, or IBS, with constipation, the company announced on the 23rd of July. Known as Linzess, the drug incurred net product sales of $28.8 million during its second quarter. In a statement, Ironwood chief executive Peter Hecht commented, "The past six months have been a transformative period at Ironwood, thanks to the dedication and hard work of our team. The Linzess launch is strong and tracking well across all leading indicators, and we and Forest are working closely together to drive all aspects of the launch." (http://www.boston.com/business/innovation/blogs/inside-the-hive/2013/07/23/ironwood-launch-strong-for-linzess-new-drug-that-treats-ibs-with-constipation/h69SPSt08zVVa58bputP4K/blog.html)
With this in mind, Yourwellness Magazine explored the symptoms of irritable bowel syndrome. According to Yourwellness Magazine, "The gut disorder irritable bowel syndrome (IBS) is a common but chronic condition for which there is no cure. The cause of IBS is not yet known either and the condition can strike at any age with women more likely to develop IBS than men. Typical symptoms include abdominal pain, bloating and bouts of diarrhoea and constipation but most sufferers will find their symptoms come and go, with occasions when they are more severe." (http://www.yourwellness.com/2013/04/recognising-the-symptoms-of-irritable-bowel-syndrome/#sthash.YrFDYYl9.dpuf)
Yourwellness Magazine outlined the different symptoms of IBS, depending on the severity of the condition:
1. Less severe IBS. Symptoms will tend to centre on gas and bloating with only occasional diarrhoea or constipation. This may require occasional doctor visits when the IBS flares up, but will most likely be controllable using over-the-counter medication from the pharmacist.
2. More severe IBS. This will include more regular flare-ups with a longer recovery time in between bouts. Sufferers may need time off work because leaving the house isn't possible, and will require stronger pain relief from the doctor.
3. Extreme cases of IBS. The sufferer may have to be admitted to hospital to deal with the dehydration and excessive gut pain that comes from the symptoms.
To find out more, visit the gateway to living well at http://www.yourwellness.com.