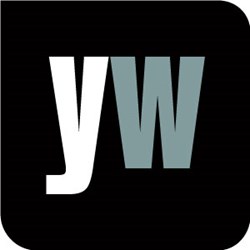 London, UK (PRWEB UK) 27 August 2013
Hologic, Inc., which emphasises serving the healthcare needs of women, has commercialised Horizon, a DXA (dual energy X-ray absorptiometry) imaging system for the assessment of osteoporosis, cardiovascular disease, and obesity, it was announced on the 8th of August. John Jenkins, Hologic Vice President of Marketing for Specialty Imaging Products, commented, "We expect the technical advancements built into our Horizon platform will set a new standard for image quality and operational efficiency…The new system combines a wealth of proprietary, advanced technologies that provide clinicians with the most accurate diagnostic information available." (http://online.wsj.com/article/PR-CO-20130808-909833.html)
With this in mind, Yourwellness Magazine explored how women going through menopause can avoid osteoporosis. According to Yourwellness Magazine, "When ladies go through menopause their overall production of oestrogen goes down considerably. This causes a range of different things in her body but one of the possible complications of menopause is osteoporosis which literally translates as porous bones. It makes bones far weaker and easier to break than they should be." (http://www.yourwellness.com/2012/12/how-to-avoid-osteoporosis-in-menopause/#sthash.45eKvufH.dpuf)
Yourwellness Magazine outlined four main ways in which menopausal women can avoid osteoporosis:
1. Exercise. Experts recommend at least thirty minutes a day to help to make the bones and muscles stronger and lessen the chance of weakening. Walking, jogging, tennis and even dancing are effective activities to prevent osteoporosis and lessen any damage done of a fall or bump.
2. Calcium. Calcium helps keep bones strong and as such prevents weakening. Adults should eat around 1000 mg of calcium a day from foods like broccoli, salmon, dairy products and certain cereals.
3. Supplements. These can help increase calcium intake, but should only be taken after consulting a GP, as over-consumption of calcium can lead to kidney stones.
4. Vitamin D. This is important as part of a balance diet, as vitamin D is used for the absorption of calcium. Vitamin D is attained through sunshine on the skin, and eating eggs, salmon and other similar fish.
To find out more, visit the gateway to living well at http://www.yourwellness.com/.