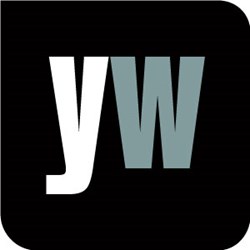 London, UK (PRWEB UK) 25 August 2013
The NuMale Medical Centre has opened the first specialty clinic in Wisconsin to focus on the diagnosis and treatment of the entire array of problems affecting male sexual health, it was announced on the 8th of August. Private consultations will be available to discuss concerns about erectile dysfunction (ED), Low-T, Premature Ejaculation (PE) and others, as well as treatment options. Dr. Christopher Asandra of NuMale commented, "Even after a man reaches climax, with our treatments he will be able to stay erect and continue to perform and satisfy his partner. Our doctors strive to ensure every patient can feel and perform at their best. We are excited to finally offer these innovative therapies to the Milwaukee area." (http://www.mmdnewswire.com/numale-medical-center-dr-christopher-asandra-130040.html)
With this in mind, Yourwellness Magazine explored the basic remedies for erectile dysfunction. According to Yourwellness Magazine, "Erectile dysfunction is a condition which many men suffer from as they get older. It's one of two conditions which the internet claims to be able to cure more than any other (the other being baldness) and it can cause men a great deal of anxiety. The condition can occur for all sorts of different reasons. Anxiety, stress, depression, blood flow issues and even some environmental stimuli can affect a man's ability to get and then hold an erection. For many the case may simply be that the penis doesn't get fully erect and for others it may be more severe." (http://www.yourwellness.com/2013/03/your-basic-guide-to-erectile-dysfunction-remedies/#sthash.XNYiQXIM.dpuf)
Yourwellness Magazine outlined the four main treatments on the market today for erectile dysfunction:
1. Pills. These work by stimulating the blood flow to the penis through a reaction which relaxes the smooth muscles in the penis and allows more blood to enter it.
2. Injections. These are generally only prescribed when oral medications (pills) fail to have the desired effect. The injections generally occur in the penis.
3. Suppositories. This involves inserting a tube into the urethra and using a drug called MUSE.
4. Penis Pumps. Removing the air from the tube forces blood into the penis which helps to achieve erection.
To find out more, visit the gateway to living well at http://www.yourwellness.com.