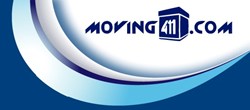 Moving411.com is focused on providing customers with the most simplistic and efficient free quotes for all things related to moving.
(PRWEB) August 10, 2013
Moving from one location to another is hard enough, but adding the additional task of finding a new home makes the transition even harder. Now, finding a mortgage quote for a new home won't be as difficult, because Moving411.com has launched a new web page that matches potential home buyers with great mortgage quotes.
"We realized that we were missing a niche market and needed to expand our services to the mortgage arena, too," stated a spokesperson for Moving411.com. "It is not a one size fits all type of market. Mortgages are just like moving supplies and moving companies in the sense that there are many options to choose from, but each company, or in this case, mortgage, fits individual customers in different ways."
Moving411.com's new mortgage page provides some of the most essential tools and resources necessary for deciding what type of mortgage works best for each customer. The mortgage payment calculator allows customers to figure out what their payment plan would approximately be. Additionally, mortgage rates depend on credit history, which makes the personal credit evaluator a great tool to help someone determine if they will qualify to receive a mortgage.
"I was clueless before I found Moving 411. With the help of the tools and resources that can be found at the bottom of the page, I was able to find out the most reasonable amount for me to spend on a mortgage per month. This helped me evaluate the mortgage quotes that I received from entering in my information on the webpage. I do not know where I would be without Moving411.com!" Jen D. from Colorado remarked.
The newly designed mortgage rate calculator requires information such as the sum of your down payment, the mortgage option someone is most interested in, and the loan type they want to apply for. The calculator then takes the information and deciphers which mortgage rates are the best option based on the city and state. With comparable quotes available instantly, it is easy to figure out how the mortgage would differ depending upon the various lenders and the options they propose. It truly makes finding mortgage options as easy as that.
In addition to the new page on mortgages, Moving411.com continues to offer customers valuable moving tips and advice and an online database of pre screened moving companies. Whether someone is looking for full service or self service movers, they can be found there. In addition, there are resources for customers to find moving rental trucks and moving supplies.
Moving411.com is focused on providing customers with the most simplistic and efficient free quotes for all things related to moving. As a leading supplier of free quotes, http;//http://www.Moving411.com has the experience and the talent to find the most affordable rates for their customers. Whether moving to a new country or just changing zip codes, all of the answers needed can be found with the simple click of a button.