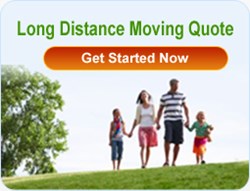 Movenetwork.com will connect customers to a storage facility near them and give them a chance to preserve their property in secure facilities that can be accessed anytime they want to
(PRWEB) August 11, 2013
The announcement of this service comes after a study of the market that revealed the high demand of small and medium sized storage facilities. The move to include this service is to widen the customer base as well as provide different services under one roof.
There are many people in great need of small storage facilities that they can store some of the household goods that cannot fit in the house and are not being used at the moment. To provide a solution to this problem, Movenetwork.com has introduced a new service to add to the many others that already exist. This is a service where a person looking for a facility to store their goods can use. There is a page on their website where customers can receive a quote after filling in the information required and submit the request. The details will include name, contacts details, address, the start of the storage and the estimated time they need with the storage.
According to the company, "Customers can now rent their self-storage units and store away even the household items that they do not need at that instance or in the near future. In addition, these units can be used by small businesses to extra stock or accounted records." Doing this will help the customers in terms of freeing up space in their houses and using them in other important activities. The good thing is that customers can get your goods from the storage facility any time they want to, which gives the customer convenience and assists in saving space either at work or at home.
The new service avails storage facilities of varied sizes and the customers can choose whichever size they think will suit their needs. There are extra services that will ensure that your goods are more secure than ever. You can use such services as the inclusion of controlled access. This will give an opportunity to use security measures like proximity cards, or biometric thump scanner among others. Movenetwork.com cautions against having toxic, perishable, or hazardous goods in the storage facilities. There are also climate controlled storage facilities that will ensure that the property does not grow mold. The service connects consumers to storage companies that can also provide free or low cost transport to the storage facility.
Movenetwork.com will connect customers to a storage facility near them and give them a chance to preserve their property in secure facilities that can be accessed anytime they want to. All that is needed is to submit a request and the company will connect customers to a storage facility in their area. For more information and for no cost quotes, please visit http://www.Movenetwork.com.