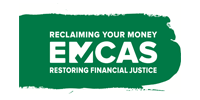 We are about fighting the corner for those people who have been victims of financial institutions' grave mis-selling practices.
(PRWEB UK) 9 August 2013
Leading financial claims Management Company EMCAS this week celebrates its ten year anniversary.
The Devon-based business has already helped over 530,000 customers reclaim in excess of £400 million in compensation. They are now spearheading a series of campaigns to raise awareness of consumer's rights and to bring pressure on the financial institutions to recompense customers, who have been subject to misspelling practices.
EMCAS is one of the largest financial claims management companies in the UK, with over 350 staff and an annual turnover of £24.4 million. In the past 18 months EMCAS has created 266 new positions across its offices in Exeter, Paignton and Torquay, with over 40 new positions created in the newly built Taunton office.
From the initial launch in Torbay in 2003, the leading claims company has grown rapidly. Today, its core business is to reclaim money on behalf of consumers who have been mis-sold financial products. This includes endowment mortgages, savings and investments, pension products, irresponsible lending, packaged current accounts and payment protection insurance.
CEO Craig Bernhardt conducted an MBO (management buyout) with CFO James Scarth in January 2011 and has taken EMCAS from strength to strength. Bernhardt has developed a wide range of new solutions to support customers and enable them to receive a full reclaim when financial mis-selling takes place.
EMCAS has its own highly experienced R&D team who are dedicated to uncovering and identifying new areas where consumers may be affected by financial mis-selling. Since its inception in 2010, EMCAS has launched their own Savings and Investments service, a Mis-sold Pensions Solution and the recently launched Mis-Sold Packaged Current Accounts service.
Commenting on the anniversary Craig Berhardt, Chief Executive of EMCAS, said: "We are incredibly proud of what we have achieved as a business over the past decade. We are about fighting the corner for those people who have been victims of financial institutions' grave mis-selling practices. We have a clear vision for the business to be the flagship of claims management companies in the UK, we operate with exacting standards that go above and beyond industry guidelines. This approach has enabled us to achieve sustained growth and to remain at the forefront of our industry.
"Looking forward we will continue to identify and pursue new areas where we can help the consumer to recover what is rightfully theirs. We will look to develop services that support our ethical and consumer focused values, continuing with a high level of expertise and knowledge that is needed to address the practices of the financial institutions."
Among EMCAS' largest individual payouts are:
£47,000 reclaimed for a mis-sold Endowment
£105,000 reclaimed for a mis-sold Investment
£63,000 reclaimed for a PPI
£270,000 reclaimed for a Free Standing Additional Voluntary Contribution Pension.
£68,000 reclaimed for a mis-sold SIPP (Self Invested Personal Pension)
EMCAS – a brief history:
Set up in August 2003 focussing on mis-sold endowment mortgages and unfair bank charges.
2008 - began helping consumer mis-sold PPI
June 2009 - Reclaimed its first £100 million in compensation for customers
May 2010 - R&D team set up
Jan 2011 - Craig Bernhardt (CEO – then MD) and James Scarth (CFO) led MBO. Company name changed from EMC to EMCAS
Dec 2011 - Exeter office opened
Recognised as 'One to Watch' in both 2011 and 2012 'Star Status' ratings within the Sunday Times Best Companies rankings.
June 2012 - Rebranded to focused heavily on expertise and proud South West heritage
Nov 2012 - Taunton office opened
July 2013 – EMCAS secures top 40 place in the Western Morning News' Annual Business Guide,
Aug 2013 - 10th anniversary
Consumers wishing to pursue a claim can find out more by visiting http://www.emcasclaims.co.uk
-Ends-
For more information please contact:
Ewan Davy/Lisa Boustead at Fresh Communication - 0845 0945 468 ewan(at)freshcommunication(dot)co.uk or lisa.boustead(at)freshcommunication(dot)co.uk
About EMCAS
Established in 2003, EMCAS is a leading financial claims management company based in Devon. To date EMCAS has helped over 530,000 customers from across the UK reclaim more than £400 million in compensation. We are passionate about restoring financial justice and our daily mission is to help consumers who have been mis-sold a financial product to reclaim what is rightfully theirs. Our team of experts deal with a range of products such as Saving & Investments, Endowment Mortgages, Pensions and Payment Protection Insurance. We also have a specialist Research and Development Team who are continually exploring new ways we can help people who been affected by the mis-selling of financial products.
http://www.emcasclaims.co.uk
For claims call 0800 093 4309