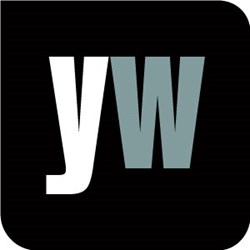 London, UK (PRWEB UK) 26 August 2013
As a result of the survey, Yourwellness can reveal that the UK's digestive health may be in dire straits. Over half of those questioned do nothing to protect their digestive health. An overwhelming 96% of respondents are aware of the likes of irritable bowel syndrome, bowel Cancer and Crohn's disease –but as the survey shows, only 13% felt educated about these digestive conditions, and the majority would not act to help prevent them. This is despite the fact that over one third admitted to regularly having problems with their digestive health.
The classic British stiff upper lip may well be the cause of the lack of action and education. When asked to whom they would feel comfortable speaking about digestive problems, a shocking 40% replied that they would not even discuss with their GP. Taking this into consideration, it is unsurprising that only 18% of respondents would discuss digestive problems with friends whilst only a third would be happy to talk to a family member.
Nearly 20% surveyed believe that it's normal to have a bowel movement only every few days – or less regularly. Half of those asked had never heard of a blocked colon and a massive 89% don't feel educated as to the causes or prevention of bowel cancer. Considering that in 2008, 39,991 people in the UK were diagnosed with bowel cancer. Yourwellness feels that the UK needs to address the problem, with the first simple step of colon and digestive care. (http://info.cancerresearchuk.org/cancerstats/types/bowel/)
Popular in other cultures, particularly in India, enemas are a proven way to help protect the health of the lower digestive system. Generally seen as taboo and unsavoury in the UK, enemas would only be considered by 40% of respondents.
Yourwellness can also reveal that men are more considerate when it comes to digestive health. 40% of men are taking steps towards improving digestive health compared to 35% of women. This is despite the fact that 43% of women admitted to regularly having digestive problems compared to 18% of men. One could speculate that women are shyer about raising the issues of bowel health and movements. These results are juxtaposed with the fact that women feel more educated about blocked colons (5% vs. 0%) and bowel cancer (14% vs. 9%).
Across the UK it appears that some regions are more aware than others. Londoner's fared badly when it came to safe guarding their digestive health: Only 13% admitted to doing anything whereas a quarter of Scots and those from the Midlands and 41% of Southerners (excluding London) take measures to safe-guard. 100% of those from the North and Wales questioned however, do nothing.
With the nation's health in such a precarious position, it is vital that digestive and bowel health moves up the agenda. Brits cannot continue to let their stiff upper lip stop progress and improved health. It's time to break the taboo and have an open discussion in order to educate and prevent.