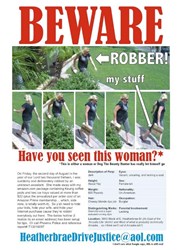 We were shocked and horrified that somebody could just run off, albeit awkwardly, with somebody else's smilebox - but when we learned of the contents inside, our grief turned to joy. We knew we could help.
Buffalo, NY (PRWEB) August 11, 2013
When the marketing team at KegWorks, a bar supplies company in Buffalo NY, saw the video of Tim Lake's quest for justice after his Amazon package was stolen, they were just as amused as everyone else.
That is, until they heard Tim say that the contents of the stolen package included K-Cup coffee pods and Perfect Cube Ice Trays. As big believers in above average ice cubes and a retailer of such trays, the KegWorks team knew that they had a unique opportunity to right the wrongs of the Amazon package thief and get Tim Lake the tools he needs to make better cocktails or even iced coffee. As fate would have it, they also had a few spare K-Cups to send as well.
About KegWorks
KegWorks is a leading online retailer of home and professional draft beer equipment, bartending tools, premium cocktail ingredients and novelty items, as well as high quality commercial restaurant and bar supplies and equipment.
Located just outside of Buffalo, New York, KegWorks is a privately owned company launched in 1998.