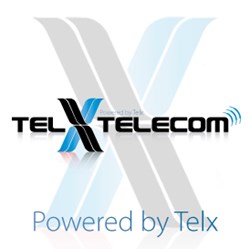 Miami, FL (PRWEB) August 15, 2013
Running any business is a costly enterprise. Whether the business is large or small, there will always be a juggle between income and expenditure. Most businesses are constantly looking for cost savings at the same time as looking to expand their customer base. But this is a difficult balance to get right. Businesses often find this balance a tricky juggling act because the very process of trying to find new customers incurs costs. In the process of building new business customers, there are advertising costs, and sometimes the cost of producing samples, or giving away free offers of service. The process also often requires many phone calls to be made, and these can be expensive, especially if they are long-distance or international calls. But only if they are being made on a regular fixed line. With a hosted PBX system, a company can save on all those call costs by paying one monthly fee for an Internet phone number that will be a dedicated local number. The company can also ensure that phone calls are not missed when members of staff leave the office, because the local number can be reached at any time, as long as the smart phone or computer is online.
Telx Telecom, one of the top VoIP service providers in Miami, announces new customized options for businesses looking to capitalize on the latest developments in telecommunication methods. Whatever a business needs from their hosted VoIP system, Telx Telecom will be able to provide it and explain how the system works. In addition, because it is a system that is being run through the Internet, there are no traditional line problems. When an issue occurs, Telx Telecom dedicated engineers can usually fix it remotely in a matter of minutes. Furthermore, because the dedicated business Internet phone service is located on a "cloud" it is guaranteed to be up 99.9% of the time, with no downtime. With the phone system being run through a computer, it is obviously also automatically "hands free" which means that users can easily write and browse their computer system while talking on the phone. Knowing that they can take as long as they like on phone calls is also beneficial to sales people who may, in the past, have been adding up the minutes, anxious to close a deal and get off the phone because it was beginning to cost too much. With smartphones able to access the Internet in most areas, phone calls can be made at any time, in almost any place, which means that businesses can compete 24 hours a day, seven days a week. It is very easy to imagine how, in the future, traditional phones could well become a thing of the past.
About Telx Telecom: Telx Telecom is a company based in Miami specializing in telecommunication solutions, including VoIP and hosted PBX services. For more information call toll free: 1.866.969.8359 or join an IP specialist for a live chat by visiting telxtelecom.com.