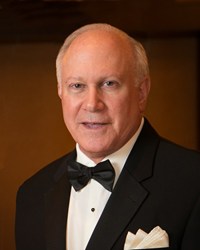 "Our total customer service package is what makes Image Pro a leader in the field", states Robert Stiffel, President of ImagePro.
Dallas, Texas (PRWEB) August 15, 2013
For the second consecutive year, ImagePro has been recognized by Addison Magazine as their recipient for Favorite Promotion/Specialty Product Company.
The Readers' Choice Awards allows Addison Magazine readers to vote on their favorite businesses throughout North Dallas. The major categories for this years' awards included dining, shopping, business, attraction, lifestyle and medical. In total, there were 70+ categories open for readers' voting.
ImagePro is part of the Premium Gift industry, also more commonly referred to as Promotional Products. Items in this category can vary from inexpensive giveaways to luxury watches but they all serve the purpose of helping to brand and promote individual businesses. With a client base ranging from start-ups to Fortune 500 companies, ImagePro has been serving the branding needs of their clients using promotional products for over 25 years.
ImagePro's products help build long term, repetitive exposure to targeted audiences. These include safety programs, customer awareness and retention, employee and sales incentives, trade show traffic building, and holiday gift items. Providing access to over 500,000 products, Image Pro's web site also offers guidance on promotional product trends.
ImagePro works directly with clients to find the appropriate product solution for their particular challenge. Then they make sure the artwork used is appropriately adapted for the imprinting process to be used for the product.
ImagePro owner, Bob Stiffel, has commented that "the company focus always has to be on customer service since so much of the business is event and date oriented". "We are well experienced in handling those times when our clients are faced with rush situations to make sure they don't miss their event date", Stiffel adds.
This commitment to customer service has resulted in ImagePro's numerous accolades including 8 Consumers' Choice Awards.
For more information about promotional products please contact Bob Stiffel at ImagePro
Tel. 972.991.8646
email: mail(at)imageprodallas(dot)com
About The Consumers' Choice Award:
Established in 1987, the Consumers' Choice Award® identifies and promotes businesses that deliver customer service excellence. The Consumers' Choice Award® has retained a leading independent research firm to conduct surveys in U.S. cities; Columbus , Atlanta, Dallas, and Houston. The winners are determined by consumers and not by a panel of judges. The survey covers a broad range of categories of interest to both the public and business communities. Its purpose is to publicly identify those establishments that have been voted by consumers as being their choice for excellence. The Consumers' Choice Award® is a most prestigious tribute to local businesses that serve their communities well. The program is encouraged by all levels of government and by business leaders. Find out more about The Consumers' Choice Award® by visiting http://www.consumerschoiceaward.com/.