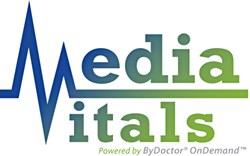 King of Prussia, PA (PRWEB) August 12, 2013
CMI/Compas has launched Media Vitals™, the deepest research critical for reaching, engaging, and owning target HCP audiences. In June 2013, CMI/Compas conducted its inaugural Media Vitals™ 21-specialty Media Consumption Habits of HCPs study to assess the key factors impacting physician engagement, uncovering their knowledge seeking and gathering needs, preferences, sources, times of day, and omni-channel touch points.
CMI/Compas Media Vitals™ is a unique physician promotional needs, consumption and preference database –presenting critical physician perspectives around key insights that are mandatory for informing, engaging and building lasting, valuable relationships using cross-channel, personal and non-personal communication methods.
This primary research database represents responses on 58 key questions from thousands of physicians covering 21 specialties and is ideal to use on its own, or in combination with other primary research data.
The Media Vitals™ proprietary digital tool, which is available via PC or tablet to subscribers, provides full access to physician responses by specialty or in aggregate, allowing users to quickly view and understand HCP needs, wants, behaviors and preferences and establish engagement strategy using both personal and non-personal outreach. The tool represents responses from thousands of physicians and provides a view of these responses by specialty or in aggregate, allowing you to quickly see and understand HCP needs, wants, behaviors and preferences.
The tool is made available to healthcare companies such pharmaceutical manufacturers, biotech and medical device companies, as well as agencies and publishers.
Access is granted for one year, with multiple user licenses and one fee.
To inquire about purchasing access to CMI/Compas Media Vitals™ research across 21 specialties, or to reserve a free sample of the research, please contact Lindsay Dinan at ldinan(at)cmicompas(dot)com.
Media Vitals™ will also be highlighted at this year's ExL Digital Pharma East conference, Oct. 15-18 in Philadelphia.
About CMI/Compas
Well-known as a media planning and buying organization for healthcare clients, sister agencies Communications Media, Inc. (CMI) and Compas, Inc. together form the indispensable strategic marketing partner to the world's game-changers in health, offering guidance at every level of marketing. CMI/Compas focuses on core service offerings of Media, Innovation, Customer Insights, Technology, and Buying. CMI/Compas is laser-focused on helping clients move the promotional needle. CMI/Compas has offices in Philadelphia; King of Prussia, PA; Pennsauken, NJ; and New York. The family of companies is actively recruiting for healthcare marketing jobs via http://www.cmirecruiter.com.