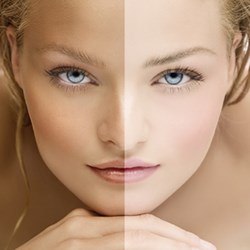 A Tan So Beautiful It Looks Like It Was Made by The Sun!
Miami, FL (PRWEB) August 13, 2013
At last, the days of orange, streaky and stinky sunless tanners are over.
After years of testing, Tan Physics is proud to introduce a self tanner with a color so realistic, and so true that it just might replace the sun. The team at Tan Physics spent years experimenting with the finest ingredients available to ultimately come up with the most spectacular self tanner on the market.
"The Team wasn't going to quit until it was perfect," says David Andrews who headed up the research on Tan Physics True Color. "My wife was always complaining about her sunless tanners. If it wasn't the smell, it was the uneven color and the orange look. There had to be a better way," says David.
Tan Physics sunless tanner is formulated with the finest and freshest ingredients available. "The goal was to create a product that would not only create a gorgeous and absolutely natural looking tan, but to also create a product that was nourishing to the skin."
The precise blend of Argan Oil, Collagen, Matrixyl and certified DHA has created a self tanner beyond compare. Gone are the days of sun baking yourself to achieve a healthy glow.
The dangers of tanning in the sun are well known. In fact, skin cancer is now the #2 killer of women. UV rays cause tremendous harm to the skin. By damaging collagen, the sun causes premature wrinkling, age spots, brown spots and sagging of the skin.
The look of a healthy glow is yearned for across the globe. The ability of tanned skin to hide cellulite and skin imperfections is beyond compare. For years, the look of a tan has always been the look of health.
When deciding to leave the sun behind and move forward with a nourishing sunless tanner, Tan Physics should be on the top of the list.
To purchase True Color, visit the Tan Physics website.