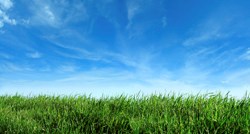 Sparta, TN (PRWEB) August 12, 2013
Suncastle Solutions, LLC has joined the Dr. Energy Saver network, the largest energy services contractor network in the country. The network's dealers specialize in home energy assessments and provide services to help homeowners improve the comfort and energy efficiency of their homes, while spending less on energy costs.
As a member of the network, Dr. Energy Saver by Suncastle Solutions, LLC technicians are certified and trained at Dr. Energy Saver headquarters in Seymour, Conn. Dealers are trained to diagnose energy loss, prioritize repairs, and provide custom solutions to solve energy problems. To assess energy performance, technicians conduct a home energy audit, which includes:
Thermal scanning
Inspection of insulation levels
HVAC inspection
Blower door tests to check for air leaks
Dr. Energy Saver by Suncastle Solutions, LLC owner, Dale Walker, says they joined the network to be able to provide each customer with the best level of service and most comprehensive energy information possible.
"We are excited to be part of a national network that has a reputation for being experts in the industry," says Walker. "SunCastle has been serving local customers for more than a decade, and we are excited to be able to provide them with even more ways to improve their homes."
Dr. Energy Saver by Suncastle Solutions, LLC works with each homeowner to determine the best course of action to achieve maximum energy efficiency and overall home comfort within their home and help to reduce future utility costs.
Dr. Energy Saver by Suncastle Solutions, LLC has been serving customers in Lebanon, Cookeville, Murfreesboro, Crossville, McMinnville, and the surrounding area in TN since 1995. The company offers a variety of energy-saving services including attic insulation, crawl space insulation, air sealing, complete home energy audits and more.
Dr. Energy Saver's goal is to improve the energy efficiency, healthy and comfort of each customer they work with. A trained and certified home energy auditor from Dr. Energy Saver provides the most comprehensive and helpful home energy audit because they not only perform every test to see where a home is losing energy, but also make a prioritized list of possible changes to make. From there, the homeowner can decide where they want to invest in energy saving changes.