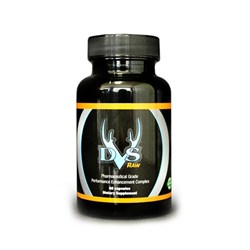 DVS Liquiform is a liquid-based deer antler extract.
(PRWEB) August 13, 2013
The creators of DVS Raw are proud to unveil a new website, ANSfitness.com. Applied Nutrition & Science offers their full spectrum of sports nutritional supplements online.
The ANS deer antler velvet lineup begins with DVS Raw, which is loaded with over 20 amino acids and contains high levels of Calcium, Potassium, Glucosamine, and Chondroitin Sulfate for joint support and repair. DVS Raw also contains the increasingly popular natural growth hormone IGF-1 (Insulin Growth Factor) for ultimate gains in lean muscle mass. DVS Raw is loaded with high levels of Glutamine, which serves as a great post-workout supplement to aid in recovery.
DVS Liquiform is a liquid-based deer antler extract. ANS produced a way to add deer antler velvet supplements into daily meals. Each serving contains 250mg of deer antler extract and can be taken with a pre-workout drink, protein shake or beverage of choice.
In addition to deer velvet based products ANS also provides performance-focused nutritional supplements. Brain Formula by ANS is designed to improve memory capacity and cognitive function. As people age the connections between brain cells begin to falter. To combat this it is highly recommended to use supplementation to aid in the creation of new synapses, which in turn improve brain function. ANS Brain Formula's 650mg proprietary blend has everything needed to increase the speed of neural transmission and information processing.
Transitioning from the brain to the belly, Digestive Enzyme Complex by ANS supports the 22 enzymes found naturally in the body. Poor digestion causes the body to waste important nutrients that is from food, which in turn decreases our energy levels. Digestive Enzyme Complex provides a powerful blend of additional enzymes to break down fats, carbohydrates, and protein safely and effectively.
Glucosamine Complex contains 5 essential ingredients for the body that are needed for overall joint health. The customized Glucosamine Complex by ANS supports cartilage rejuvenation, mobility, flexibility, and comfort with joint movement.
Organic Fruits & Greens Blend by ANS, certified organic by Quality Assurance International (QAI), offers a combination of phytonutrients and potent cell-supporting antioxidants. The certified organic formula is rich in vitamins, minerals and dietary fiber. With 14 green foods, fruits and vegetables Organic Fruits & Greens Blend is an excellent source of energy and health supporting properties.
ANS also offers Prenatal Complete because life-long health and nutrition begins in the womb. Prenatal Complete by ANS contains essential nutrients that provide optimal nutrition for mothers and their babies throughout pregnancy and nursing. Prenatal Complete is physician formulated and provides key ingredients required by doctors for mothers to take before, during, and after pregnancy.
Look for Applied Nutrition & Science (ANS) at the upcoming Europa Games Expo in Dallas - August 16 & 17 - where only the best in the Health & Fitness industry will be exhibiting the latest products that assist in living a healthy and fit lifestyle.
These supplements are great for fitness enthusiasts, natural bodybuilders, and anyone looking to improve their health.
Visit the Applied Nutrition Science booth to learn more about the product line and meet the guys behind this great company.