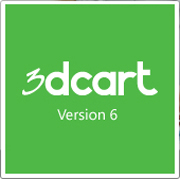 The features now offered by the new 71lbs application are amazingly effective at saving ecommerce merchants time and money.
Tamarac, FL (PRWEB) August 13, 2013
3dcart, a growingly popular ecommerce solution, announced today that it has recently joined forces with 71lbs, a company dedicated to automating shipping refunds with a simple, powerful solution.
If a FedEx or UPS shipment is delivered late -- even by 60 seconds -- ecommerce merchants are entitled to a full, money-back refund. Every year, nearly $2 billion in money-back-guarantee refunds go unclaimed, a fact which has cleared the way for 71lbs to build a robust compliance engine designed to automatically audit and claim refunds for its customers.
"The features now offered by the new 71lbs application are amazingly effective at saving ecommerce merchants time and money. Now, 3dcart store owners will never again have to worry about filing money back claims manually if their chosen shipping provider fails to deliver on time," said Jimmy Rodriguez, CTO at 3dcart.
The 71 Pounds application is available for request in 3dcart's App Store, and with no long-term contracts, credit cards or hidden costs associated with the service, every ecommerce merchant should consider adding it to their online store(s).
"Our service is particularly valuable to ecommerce merchants, where shipping costs typically account for 10% of sales," said Jose Li, Founder and CEO at 71lbs. "Our goal is to save ecommerce merchants time and money so they can focus on what really matters, growing their business."
Together 3dcart and 71lbs are making ecommerce easy for everyone.
If you would like to learn more about the 3dcart, click here. To gather additional information about 71lbs and the incredible ecommerce application they offer, please visit their website.
About 3dcart:
Founded in 1997, 3dcart is a complete and robust ecommerce platform designed to help e-store owners thrive in a competitive market. With hundreds of features built directly into the software, online merchants can effectively open, operate and maintain a successful online store with relative ease and efficiency. 3dcart currently powers more than 16,000 global merchants, and its support team is always available, at no additional cost, 24/7/365. 3dcart is a Visa PCI Certified provider and a pioneer in mobile commerce and social media marketing. Fully scalable and completely customizable, 3dcart continues to be the ecommerce solution of choice by industry experts all over the world.
About 71lbs:
71lbs helps small and medium size businesses (SMBs) automatically recover part of the $2 Billion in unclaimed FedEx & UPS late shipping refunds. Many SMBs don't know that if your overnight or ground shipment is late, even by 60 seconds, you should get 100% of your money back. 71lbs has created a "set-and-forget" system that automatically monitors shipments for SMBs and helps them get a refund on late deliveries. With no sign-up fees, no monthly fees and no long term contracts -- 71lbs is the fastest and most convenient way to save on your shipping costs.
The company's mission is to help democratize shipping and logistics for SMBs so they have access to the same tools and resources as Fortune 500 companies. 71lbs was founded in 2011 and based in Fort Lauderdale, Florida. 71lbs' Founder and CEO Jose Li has over 15 years of experience in the shipping, logistics, and e-commerce industry, and most recently, ran FedEx's Retail and eCommerce practice. Serving thousands of customers and building additional shipping analytics products in its pipeline, 71lbs is backed by leading investors including Chicago-based The Pritzker Group, OCA Ventures and Techstars Chicago.