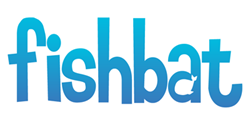 We're so pleased to be a finalist in this category. We might be a young company, but we have come a long way in the past two years.
Bohemia, NY (PRWEB) August 12, 2013
On August 12, fishbat, a leader in social media agencies, announces that it is a finalist for Hauppauge Industrial Association (HIA-LI)'s "Rookie of the Year" award.
After celebrating its two-year anniversary last week, CEO Clay Darrohn of fishbat says the company is proud and honored to be a finalist for one of the HIA-LI's most prestigious business achievement awards. Organized into four different categories, including Large Business Achievement, Small Business Achievement, Not-for-Profit Business Achievement and Rookie of the Year, the awards were created to honor organizations that exceed business standards.
"HIA-LI's 'Rookie of the Year' award acknowledges the achievements of successful 'breakout' businesses," Darrohn says. "We're so pleased to be a finalist in this category. We might be a young company, but we have come a long way in the past two years. Being recognized in this category is a result of all the hard work from our employees and people who have supported us. The entire fishbat team would like thank all of its employees for their efforts and the HIA for nominating us."
Since its establishment in 2011, fishbat has solidified itself as a dynamic, full-service online marketing company. It has successfully enhanced the online presence of all of its clients through vigorous social media, SEO, public relations, Web development and video production work. In the last two years, fishbat has grown from a startup with four partners to a firm with over 40 employees. "Due to our online marketing campaigns, clients like Spartan Race have gained worldwide popularity and nearly 3 million fans," Darrohn says. "Through our social media sampling campaign, NewVo Beauty, an online beauty supply store, emerged from obscurity to garner over 65,000 "likes" in two months on Facebook."
Darrohn says the winners will be announced at the HIA-LI's 19th Annual Business Achievement Awards Gala Luncheon on Thursday, September 12 from 11:30 a.m. - 2 p.m. at the Crest Hollow Country Club in Woodbury, NY.
Comprised of tens of thousands of Long Island's most reputable business professionals, the HIA-LI has been a driving force for business development for more than 30 years. Through its business networking programs and initiatives, HIA-LI has become the most recognized voice for business advocacy. fishbat sincerely appreciates the HIA's efforts in making Long Island a thriving business community.
fishbat, Inc. is a full-service digital marketing and social media agency dedicated to connecting all types of businesses with their target audiences in the most effective and efficient way. Through innovative strategies in social media management, search engine optimization (SEO), branding, web design, reputation management and public relations, fishbat promotes a consistent and professional online voice for all of its clients.