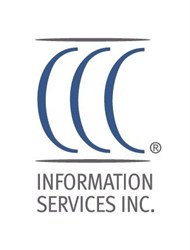 Chicago, IL (PRWEB) August 12, 2013
CCC Information Services is pleased to announce it has named Peter Morowski as Executive Vice President of Products and Technology. An executive with more than 25 years of leadership experience in software development and product management, Morowski will lead CCC's product strategy and oversee all aspects of product development, delivery and marketing. Prior to joining CCC, Morowski served as the Senior Vice President of Technology for Sabre Airline Solutions, where he was responsible for delivering SaaS-based e-commerce, commercial planning and airline operation solutions to more than 350 airlines worldwide.
"Peter is a passionate product and technology executive and proven operational expert with deep experience in the software as a service business model," said, CCC's Chairman and CEO Githesh Ramamurthy. "His experience in the airline industry aligns directly to CCC's strengths of platform, network and data and the orchestration of the three in solving complex business problems for our customers, while delivering value to the end consumer."
Prior to Sabre, Morowski was Senior Vice President of Products for Borland, a world-class provider of requirements, test and change management solutions. There he was responsible for the delivery of enterprise class Application Lifecycle Management products and led the strategy and delivery of the industry's first business intelligence-based suite of tools focused on providing software development analytics and metrics. Previously, Morowski held senior executive technical and business executive positions at Dell, IBM Tivoli, and Novell. He is a frequent speaker at Agile conferences specializing in large scale Agile transformation. Morowski holds a BS in Engineering from Illinois Institute of Technology.
"I am excited to join CCC and look forward to being part of the team as we work to capitalize on recent technology and business investments and bring new sources of value to existing and future customers," added Morowski.
About CCC Information Services Inc.
CCC brings together what matters most - insight to make the best decisions, connections into the industry's leading auto claims network and superior productivity through an innovative single platform. Founded in 1980, CCC is the nation's leading provider of advanced software, workflow tools and enabling technologies to the automotive claims and collision repair industries. Its client base includes more than 350 insurance companies and more than 21,000 repair facilities. CCC also delivers the most comprehensive, best-in-class industry insights by leveraging data captured from the millions of transactions processed through its network, and the forward-looking, trusted advisor perspective of its people. You can find out more about CCC Information Services Inc. by visiting the company's web site at http://www.cccis.com.