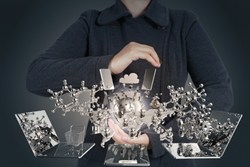 The only way to access the video is to change IP address.
(PRWEB) August 10, 2013
When a YouTube video is not playable in a specific location, the user is greeted with a message: The Uploader Has Not Made This Video Available in Your Country. YouTube looks at the user's IP address, which is registered to a particular geolocation, and filters access to the site accordingly.
The only way to access the video is to change IP address. This can be done in any of the following three ways.
1. Free Site-based YouTube Unblock Proxy:
Paste the URL of the blocked site into the space provided. In the 'More Options' menu, select a US server location and hit 'Surf.' The YouTube video will be displayed on the idcloak webpage. Why choose this option? – it is ideal for those outside the US who have just an occasional need to unblock YouTube videos.
2. Free IP-based YouTube Unblocker:
Select any HTTP or HTTPS proxy from a country where you believe the video will be available (usually, but not always, the US). A surfer should favor proxies with a fast 'Speed' rating. Enter the IP address and port number into a separate browser's network settings.
Why choose this option? – if a surfer regularly encounters video blocks, it is convenient to have a separate browser pre-configured for remote proxy access. An IP proxy is also best for occasions when a video is available in a non-US country as the proxy list offers servers in almost every nation of the world.
3. VPN unblocker:
Set up a VPN on whichever device you would like to use for permanent access to any YouTube video. Select the appropriate country. The VPN will carry all of the device's activity to the global location of the users choice the moment you activate the software.
Why choose this option? – if a web surfer regularly needs to unblock videos, sites or services and are prepared to pay for the privilege of using private servers and interactive software.
idcloak Technologies is a provider of proxy-based technologies which help users sustain a free, private and secure internet experience. See idcloak.com for more.