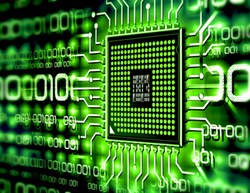 We're confident it's the best free option out there.
Dallas, Texas (PRWEB) August 12, 2013
idcloak releases a Facebook login proxy list which restores full access to the site on internet connections where Facebook is banned. The IP proxies selected for this list do not encounter Facebook security problems and successfully display the site in full, with all features and functions active.
"The creation of this proxy list was something of a major breakthrough for us," says idcloak's lead web researcher, Robin Welles.
"We were finding that our previous efforts to offer a Facebook unblocker were failing. The idcloak proxy bypass website proved a frustrating mix of too good and not good enough. The proxy's high anonymity made Facebook suspicious that the user had suddenly switched global position, forcing them through tiresome identity verification procedures. And even after passing them, the user would only gain access to a downgraded Facebook mobile version of the site. This is because it's so difficult for website proxies to redisplay such a complex site."
The solution to the Facebook unblocking conundrum was ultimately found in idcloak's 1700-strong public proxy list. "After experimenting with IP proxies from our list, we quickly found low anonymity HTTPS proxies were a superb option. Because Facebook sees the original IP address, no security alarms go off, and thanks to the HTTPS, censors aren't able to see that the site is being accessed. As soon as we realized all this, we built and released the Facebook Login List. We're confident it's the best free option out there."
The release comes just weeks before the idcloak anonymous VPN proxy, "Of course the VPN is in a different league – it's more secure, faster and gives total control of a user's IP location. They can even choose a town nearby. But not everyone can pay for an unblocker; while some others don't have the administrative privileges on their machine to install VPN software or to configure the connection manually."
For those interested in learning more, over 700 articles on unblocking censorship, privacy and security online are available in the idcloak Knowledge Center. See idcloak.com for more.