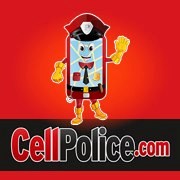 Cell Police makes it easy for parents, group leaders or adult family members to keep track of children or elderly adults without spoiling their own vacations.
Parkland, Fla. (PRWEB) August 09, 2013
Cell Police, a powerful mobile GPS tracking and monitoring mobile app, has gained recognition as one of the most essential security items for families and individuals traveling.
The app allows for the real-time GPS monitoring of all members of a family or group, enabling users to instantaneously locate individuals who are out of view. Cell Police permits users to track the travel routes of group members, showing exactly where they have been and the quickest route to reach their current location.
"This app is light-years ahead of its time. Never before has there been an app that allows dual users to monitor the activities of group members," said Keith Casey of Cellpolice.com. "Cell Police makes it easy for parents, group leaders or adult family members to keep track of children or elderly adults without spoiling their own vacations. The end result is improved security and greater peace of mind."
Cell Police features a ground-breaking geo-fencing feature, which allows users to set up boundaries for certain group members. If a member happens to travel outside of the designated safe areas, the geo-fencing feature will immediately signal controlling users on their mobile devices. Both parents, are also sent instant e-mails noting the infraction as well as a time and date. In addition to its GPS monitoring services, Cell Police gives both parents the ability to dual-monitor all incoming and outgoing phone calls and messaging on group members' phones. The app also lets users set up and share important destinations and places of interest.
The app's benefits extend beyond just vacationing, however, as it can be used to monitor and track family members all year round. Both parents can see where all family members are in real-time, while allowing parents to listen in on their children's phone conversations without them ever knowing. Cell Police also has more than 100 additional features.
"The beauty of Cell Police is that it works across long distances, as well as short ones," said Casey. "Users can check the locations and travel routes of their loved ones from anywhere. This is great for parents who need to spend time away from home, but still want to keep tabs on their children's activities. On the other hand, it can be an excellent trust-building tool for parents of adolescents, and can help parents give their children necessary 'alone time' without the need to worry about their safety."
Cell Police also offers a Pro version, which gives master users the ability to secretly turn on any family member's cell microphone and video camera to collect audio and video from around the device. Additionally, CaribbeanAdventures.com, the company's brand new, major travel website, being launched October 1, will begin offering renters the ability to purchase Cell Police Vacation Protector with every rental purchase.
Cell Police is available on Android, iOS, Blackberry and Windows Phone mobile devices and tablets, and is backed by responsive customer service and support. To learn more and to purchase the app, go to http://www.cellpolice.com/.