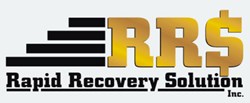 Bohemia, NY (PRWEB) August 10, 2013
On August 10, Collection agency, Rapid Recovery Solution, comments on an article published by Winona Daily News on August 9, 2013 titled "Debt collections going more and more to third-party agencies." The article discusses how many health providers are turning to collection services to handle collecting on debt.
In this article, writer Nathan Hansen reports, that Winona Health loses 3 percent of it's revenue due to unpaid bills and bad debt. Like most healthcare providers Winona healthcare will not refuse service to patients. They resort to charity care to reduce or eliminate the balance for low income patients, but sometimes the debt still goes unpaid. Michael Allen, Chief Financial Officer of Winona Health says, "We prefer not to have anybody end up in a collection scenario, but it does happen, and it does happen a lot."
John Monderine, CEO of collection agency Rapid Recovery Solution, says "I would not try to provide healthcare, because that's not my specialty. We collect debt, and we are fully equipped to collect debt. I think it may put people at ease to know that their doctor is focused on their health, and not collections."
Most doctors' offices are considered small businesses. Debt is a very real, and very difficult hurdle for most businesses to over come, that's why it is common for most healthcare providers to resort to third party collection services. As the amount of debt, and regulations on collections increases, using third parties will naturally become a more utilized resource.
Founded in 2006, Rapid Recovery Solution, Inc. is headquartered at the highest point of beautiful Long Island. Rapid Recovery Collection Agency is committed to recovering your funds. We believe that every debtor has the ability to pay if motivated correctly. We do not alienate the debtors; we attempt to align with them and offer a number of ways to resolve not only your debt but also all their debts.