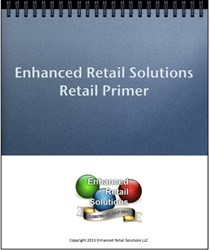 'While our Retail Merchant tools and class were designed for the vendor community, we have found many in retail making use of them,' said Jim Lewis. 'That is very gratifying.'
New York, NY (PRWEB) August 28, 2013
As a former JC Penney buyer, James E. Lewis managed and bought key categories in mens, children's and home textiles throughout his 20 year career. He founded Enhanced Retail Solutions (ERS) in 2002 to help improve the retail business acumen of suppliers.
Sales, planning, and supply chain expectations on manufacturers, distributors, licensors, and agents have dramatically increased over the past decade, particularly for those suppliers selling to large retail chains and department stores. To be successful, suppliers must understand and think like a buyer. Without an understanding of how to accomplish this, many suppliers find themselves never able to capture the long term success and ROI of these relationships.
To address this need, ERS started a Retail Merchant Class in 2007, taught in classrooms, onsite or via webcast, teaching executives of small and large companies the best practices in the supplier/retailer relationship. Last year, ERS decided to offer certain resources for free off their website, such as Retail Math and Definitions as well as Sales Curves. The popularity of these tools encouraged Jim to publish a Retail Primer, which is now available on Amazon's and ERS' websites.
Enhanced Retail Solutions has decided to celebrate the launch by practically giving away the Primer. Anyone using this code ERS-BL2013 will receive a $10 discount off the list price of $14.99 on their website through September 30th. ERS will also lower the cost of their Kindle version until the end of September.
In Enhanced Retail Solutions Retail Primer, James E. Lewis offers specific education and techniques on how to think like a buyer, improve collaboration, and planning to profit. Key topics include:

Understanding a buyer's point of view, expectations and openness to vendor involvement
Looking for opportunities of growth (statistics, retail assortment, demographics)
Making money in today's retail environment
Offering a compelling merchandise statement (why should a retailer buy from me?)
How to present new ideas to the retailer
Retail math and measurement standards
Why tracking the business at store level matters (lost sales, opportunities, inventory productivity)
Understanding forecasting from a retail perspective
Fundamentals of replenishment
Assessing risk on margin guarantees and markdown negotiations – planning to profit
"While our Retail Merchant tools and class were designed for the vendor community, we have found many in retail making use of them," said Jim Lewis. "That is very gratifying."
About Enhanced Retail Solutions LLC:
Enhanced Retail Solutions is a New York based software and consulting firm specializing in retail analysis and Demand Planning for the manufacturer and their retail partners. ERS' state of the art software tools and consulting deliver critical data quickly, easily and cost effectively, adding over one hundred million dollars to their clients' bottom line. ERS' broad customer base includes industry leaders in the Electronics, Consumer Products, Apparel, Footwear, Home Textile, Toy, Home Decor, Home Improvement, Housewares and Food Industries. For more information, visit http://www.EnhancedRetailSolutions.com/.