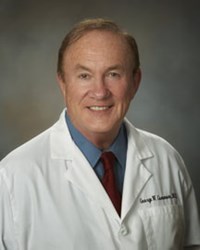 San Jose, CA (PRWEB) August 10, 2013
In 2001, Dr. Commons reported the world's largest series of large volume liposuction cases. This was reported in the Journal of Plastic and Reconstructive Surgery, Vol 108, No. 6, pages 1753 to 1763. This work was also presented at the American Society of Plastic Surgeons annual meeting in New Orleans. The series of 631 cases presented a liposuction procedure of productivity and safety with many volumes of fat ranging from 20 to 26 lbs. reduction range. This was met with great success and Dr. Commons was asked to present at the Plastic Surgery meeting of both the New York Society of Plastic Surgery and the Los Angeles Plastic Surgery Society. In addition, Dr. Commons presented in Taiwan, Colombia, Mexico, and at 14 different state and national plastic surgery meetings. Since that time, Dr. Commons has continued his interest and studies in large volume liposuction and is working on reporting 300 additional cases. In reporting this series of 300 additional cases, the plans are to include a research study on how the 631 patients have done over the past decade. Recommendations for future studies will be conducted. Visit Dr. Commons website at http://www.gcommonsmdplasticsurgery.com to review before and after photos and learn more about Liposuction in Palo Alto and San Jose.
In doing the original series, the Lysonix ultrasonic system was used as well as the Vaser Ultrasonic System of Solta Medical. All of the cases were done with tumescent liposuction technique. Liposculpture techniques were used despite the larger volume to assure perfection in detail. In the series, all patients did very well and now are on to the 10 year analysis of data. 74% of the procedures were accomplished at the Plastic Surgery Center of Palo Alto and the remaining were accomplished at the Stanford University Hospital and Medical Center and some at the Sequoia Hospital in Redwood City. While many patients went home the same day, 11% were kept overnight in a medical facility. Those patients were the larger volume cases.
Dr. Commons' present study will run for six months and is funded by multiple private organizations interested in liposuction for larger patients. Dr. Commons is an Adjunct Associate Professor of Plastic Surgery at the Stanford University School of Medicine and an active participant in the teaching of Stanford Plastic Surgery residents. The residents also participate in the study. Dr. Bruce Halperin will be the anesthesiologist assessing long term benefits to patients (Clinical Staff at Stanford and member of the Associated Anesthesiologists Medical Group). Dr. Commons' study will consider multiple areas for each patient. These include weight management after liposuction, patient happiness, body appearance, patient suggestions and ideas, general health, perceived benefits and problems. The study will be conducted via chart review, patient examination, telephone and email discussions with patients.
The study, including 2013 innovations, will present patient's benefit from the outcome. Surgery has become easier and more routine since 2000 and this will be discussed in the series of 300 patients from 2000 to 2013. Patients in the recent decade will be given the same questions and examinations as the 1990 to 2000 series. Future plans and changes that result from the study will be submitted for publishing. Dr. Commons' other publications include some on larger volume liposuction and can be found at http://www.pubmed.com. Dr. Commons' other organizations include the American Society for Aesthetic Plastic Surgery, the California Society of Plastic Surgeons, the International Society of Plastic Surgeons, the California Medical Society, and the Santa Clara County Medical Society.
Dr. Commons can be contacted at http://www.gcommonsmdplasticsurgery.com and welcomes suggestions and recommendations for his detailed study of larger volume liposuction patients.