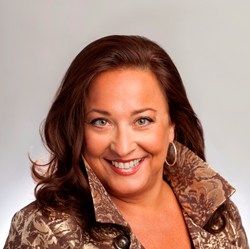 New York, NY (PRWEB) August 12, 2013
The Lymphoma Research Foundation (LRF) announced today that it has appointed Elizabeth Thompson as its Chief Executive Officer. LRF is the nation's largest non-profit organization devoted exclusively to funding innovative lymphoma research and providing people with lymphoma and healthcare professionals with critical information on the disease.
Thompson said, "I am honored to lead the Lymphoma Research Foundation and look forward to working with the Foundation's dedicated supporters, volunteers, staff, Scientific Advisory Board and board of directors to grow this amazing organization and expand our reach within the lymphoma community."
Ms. Thompson, a respected leader in the field of oncology advocacy and research, brings 25 years experience in both the private and non-profit sectors to the position. She succeeds Diane Blum, who has served as LRF Chief Executive Officer since 2009, following her tenure as the Executive Director of CancerCare. "Diane Blum has had an extraordinary impact on the Foundation. Her legacy lives on in the dynamic programs and talented team serving the LRF mission," Thompson remarked.
Throughout her career, Thompson's focus has concentrated on creating research investment to reduce the burden of cancer in the United States and around the world. She has led numerous efforts to enhance and extend the reach of research in the areas of cancer prevention and diagnostics and to expedite the discovery of innovative therapies. A leader committed to health disparities programming, Thompson has directed public policy and advocacy efforts to reduce inequities and increase access to quality cancer care.
"Liz is a talented and proven leader in the field," said Steven J. Prince, Chairman of the LRF Board of Directors. "Her successes and expertise in the areas of oncology, scientific research, patient programming and development make her the right leader for the Foundation at this time of great opportunity."
After transitioning to philanthropy management from a successful career in medical publishing, Thompson quickly earned a reputation as a progressive advocate within the global cancer research community. She led efforts to establish two organizations, the Dr. Susan Love Breast Cancer Research Foundation and the Colorectal Cancer Coalition, both of which focused on expanding their research portfolios and utilizing patient advocacy to coalesce around a national agenda. She made tremendous impact on the nation's investment in pancreatic cancer research by establishing the National Action Plan on Pancreatic Cancer while serving at the Pancreatic Cancer Action Network (PanCAN). As President of Susan G. Komen for the Cure, Thompson was responsible for setting strategy and execution of the organization's $450 million investment in global mission programs, spanning research, advocacy and policy, community health and education and global health. She currently serves as Chief Executive Officer of the Thompson Group, a consulting firm specializing in nonprofit organization development and corporate philanthropy and social engagement strategy. Thompson earned her Bachelor's of Science degree from the University of South Dakota where she attended the Tom Brokaw School of Communications.
Thompson will formally assume the Chief Executive Officer position on September 9.
About the Lymphoma Research Foundation
The Lymphoma Research Foundation (LRF) is the nation's largest non-profit organization devoted to funding innovative research and serving the lymphoma community through a comprehensive series of education programs, outreach initiatives and patient services. To date, LRF has awarded more than $54 million in lymphoma-specific research.
For additional information on LRF's research, education and services, please visit lymphoma.org.