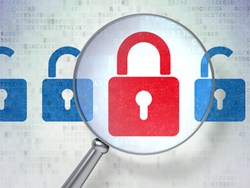 it is this experimentation that makes users themselves the real aficionados of proxy unblocking
Dallas, Texas (PRWEB) August 11, 2013
"The idcloak Unblock Forum is the first centralized information resource on how to bypass web censorship and georestrictions," says idcloak's Director of Marketing, Gill-Chris Welles, "When a user can't watch a particular YouTube video because they are not in the US or want to access their Facebook account while on holiday in China, for example, the Forum will hold the answers they need, put forward by those who have done it before."
The forum's main contributors are not idcloak staff but fellow users with experience of using proxy groups to circumvent restrictions. "The idcloak Forum fulfills an essential supplementary role to the staff-written Knowledge Center and Blog, where in-house expertise is given. Knowledge of censorship circumvention is such a broad field that it needs the input of users themselves – they are the ones accessing a proxy bypass website day in day out; they are the ones that know which tools are right for which job. You only become an expert in censorship circumvention through an enormous amount of trial and error, and it is this experimentation that makes users themselves the real aficionados of proxy unblocking. The Forum is designed to capture and publish the expertise of some users for the benefit of others."
idcloak Technologies are a Dallas-based proxy services company that promotes a rethinking of the way the web is used. Their recently released IP address proxy list offers a customizable database of free proxy servers around the world that allow users to either step outside of web censorship on their connection, or step into countries with more choice online.
This, alongside their site-based proxy and forthcoming VPN, have established idcloak as a main player in the field of internet anonymity services. But the company has always advocated knowledge as an essential support mechanism to the application of their technologies.
"We have a broad proxy user base and most of these individuals have years of unblocking experience behind them," says Welles. "With the forum, we are encouraging these skilled users to share their expertise and guide newcomers to the right proxy-based solutions. There are many places where you can find a proxy service, but as yet, there has never been a place where users can also get expert advice on how to use proxies to unblock a site or service. With our Forum, idcloak.com is just that place."
Visit idcloak.com for more information on how proxy technologies are being applied: for bypassing internet censorship, sidestepping geographical prejudices online, and for full internet encryption and anonymity.