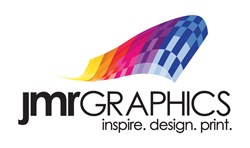 Central Islip, NY (PRWEB) August 12, 2013
On August 12, nationwide bus wraps manufacturer, JMR Graphics, comments on how advertising companies are switching up their advertising strategies to sell their products more effectively.
According to an August 9, 2013 article on The Nation, entitled, "Advertisers move towards digital screens, transit displays," Bangkok business owners are no longer using traditional advertising methods, i.e. conventional billboards. Instead, experts are now seeing local advertisers and product owners spending more money on "cutting-edge media": digital screens and transit media, i.e. urban subway systems.
Billboard operators are now opting to convert their old billboards into digital screens to increase and improve profit for their companies and products. With the advanced technology, advertisers can now reach out to a wider population and transform their message in a more clear and concise message while being as creative as possible.
Business owners are also promoting similar advertising within Bangkok's transit and transportation systems, locations that see high pedestrian traffic. Expert economists expect to see further increases in spending for these new advertising methods as more positive feedback comes in.
TJ Pannell, a representative from JMR Graphics, a nationwide bus wraps manufacturer, comments on the importance of advertising in highly-populated places. "There is such an advantage for companies who advertise in locations like urban subway stations. It allows companies to insert their brands in front of thousands of consumers on a daily basis, which inevitability results in increased brand awareness."
JMR Graphics is an award winning Nationwide 3M Certified Manufacturer of Graphics for over a quarter of a century. We specialize in branding companies through Fleet Graphics, Vehicle Wraps, Architectural Wall Graphics, Promotional Window Clings, Floor Graphics, Event Signage and much more. We offer a variety of 3M Graphics Films, which are specially designed for most surfaces that require a changeable, short and long-term application. Our exceptional "Turn Key Service" is backed with a 3M MCS Warranty to give you peace of mind when you need optimum performance for the intended life of your graphics. With our state-of-the-art, cutting-edge facility we inspire our clients by providing creative design, custom-printed graphics and handle a network of nationwide installers. JMR Graphics provides expert capabilities and capacities needed to meet any graphic challenge.
#####