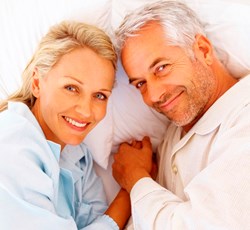 These two tips can help men and women improve skin quality and well-being today - Kathy Heshelow, founder of Sublime Beauty®.
St. Petersburg, FL (PRWEB) August 20, 2013
In addition to good diet, exercise and lots of water, aging skin needs a little more help to stay as healthy as possible. Why? Collagen production slows down as we age, for one thing, and collagen is a contributing factor to wrinkles, thinning skin and sagging. The ability to shed dead skin and toxins (and encourage new skin) is another "problem".
"There are many things that men and women can do to improve their skin quality and well-being," says Kathy Heshelow, founder of Sublime Beauty®. "However if we had to choose the top two tips, they would be:
1) Include products that boost collagen production.
2) Skin Brush the body to remove dead cells and toxins, to increase blood circulation and lymphatic function, and to improve overall skin quality."
It is estimated that by age 40, the body has lost at least 15 percent of collagen production and by age 60, it has lost 45 percent! Products that boost collagen could include the peptide Matrixyl, shown in clinical research to double collagen production. Sublime Beauty® offers its Face Whisperer® Night cream as well as its Collagen Peptide Serum with Matrixyl.
Retinol is another great product that helps shed old cells to encourage collagen in addition to repairing photo-damage and a host of other benefits (Sublime Beauty® offers a non-irritating retinol serum with Vitamin C). Trylagen, found in the Face Whisperer® Day cream at Sublime Beauty®, not only boosts collagen but has qualities to protect it.
As far as the body shedding dead cells, we eliminate about 40,000 cells per minute (source: National Geographic study). As we age, the ability to throw off these cells becomes less possible and this can cause stress on other organs of elimination and reduce skin quality and look.
Dry Skin Brushing (or Body Brushing) solves the problem and increases well-being. More and more people are discovering Skin Brushing. "I would like Skin Brushing to be as common as tooth brushing," says Heshelow.
Sublime Beauty® offers a website devoted to Skin Brushing, the correct techniques to use and facts. Its signature Skin Brush, a natural bristle brush with long handle, is a popular item. The company offers informational booklets about Skin Brushing and collagen after purchase to help enhance the learning process.
Use the two general tips - boost collagen production and skin brush the body - for better skin quality and better well-being starting today.