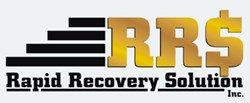 Bohemia, NY (PRWEB) August 12, 2013
On August 12, CEO of Rapid Recovery Solution, John Monderine, responds to an article published by Pittsburgh Post-Gazette with regard to the importance of the Consumer Financial Protection Bureau in regulating debt collection agencies
According to the article posted on August 8 by the Pittsburgh Post-Gazette, titled "Consumer Financial Protection Bureau Tracks Collection Complaints," a new consumer "watchdog" agency called the Consumer Financial Protection Bureau opened up to take complaints about unlawful collection practices. The article says there are about 4,500 commercial collection agencies in the U.S., and although many follow fair practices, there are a few that participate in illicit activity.
Last year, there were nearly 200,000 debt collection complaints, the article says. Consumers say they were "harassed by repeated calls," and even threatened with violence or legal actions. The Consumer Financial Protection Bureau will now accept consumer debt complaints and will assist in closing these complaints within 60 days, the article says.
John Monderine, CEO of one of Long Island's leading commercial debt collection agencies Rapid Recovery Solution, says it's important for consumers to have an agency making sure collection agencies use fair practices. "There are many debt collection agencies out there that will do anything to fulfill a payment," he says. "At Rapid Recovery Solution, we believe in helping debtors find ways to pay instead of threatening them. We support the creation of the Consumer Financial Protection Bureau and organizations like it. We understand that many people are in a tough spot financially, and while collecting debt is important, so is helping consumers find ways to pay off their debt."
Founded in 2006, Rapid Recovery Solution, Inc. is headquartered at the highest point of beautiful Long Island. Rapid Recovery Collection Agency is committed to recovering your funds. We believe that every debtor has the ability to pay if motivated correctly. We DO NOT alienate the debtors; we attempt to align with them and offer a number of ways to resolve not only your debt but also all their debts.