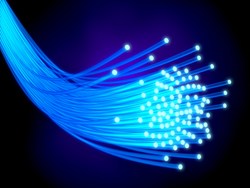 Burbank, CA (PRWEB) August 12, 2013
USA Business Insurance is announcing that all parties involved in fiber optic cable installation can have protection for equipment and supplies as well as liability protection for customers at the site of installation or out in the field. Fiber optics is an emerging industry and new equipment, software and hardware are constantly being developed. Those who want to remain current and offer clients the most innovative options are being required to make substantial investments in training personnel as well as purchasing highly expensive tools and supplies. Any kind of accident where a customer or visitor could get harmed and incur medical bills could put an increased financial burden on the company.
General Liability Insurance innovated for the specific needs of fiber optic cable installers, protect the company when a customer receives an injury at a job site and provides protection for completed operations. Liability covers the client's medical bills, awards and the legal fees involved and insures that the job performed will be covered from future damages. Proof of insurance is a requirement when a fiber optic installer is working for a general contractor, government entity, or private contract before work can begin.
With the release of the new package policy, a BOP now offers the availability for General Liability Insurance to be written on the same form. Business owners policy protection covers equipment breakdowns that could potentially bring all work to an abrupt halt. It covers the building that houses all inventory and may serve as a workshop. Not only does it pay for necessary repairs to equipment and tools, if the roof would collapse, it would also pay for other tangible assets on the interior that were damaged by vandalism, fire and other natural disasters.
While researching to provide exclusive coverage for fiber optic cable installers, it has been determined that a BOP policy will not only cut costs for the business owner but will also offer coverage for growing companies without the need to change policies with every business milestone. Alongside general liability, BOP will cover loss of income, newly acquired buildings and valuable paperwork. It will also cover tools and machinery that are stolen or damaged by vandals, either on the job site, in transit or in the warehouse. Another coverage that is offered through the BOP policy is the liability that may arise after several years of a completed project.
To learn how fiber optic cable installer insurance and BOP can protect any professional organization serving the fiber optic industry, visit http://businessinsuranceusa.com/business-insurance-fiber-optic-cable-installers.
About USA Business Insurance: USA Business Insurance provides BOP insurance and General Liability Insurance for a diverse group of large and small companies. Extensive research and industry evaluations allow professionals to understand the complexities of individual businesses and to educate and explain all coverages available.