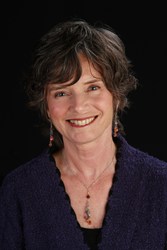 Eventually, you will come to understand that love heals everything, and love is all there is.

– Gary Zukav, The Seat of the Soul
Seattle, WA (PRWEB) August 14, 2013
In a recent video interview with Women For One, Linda Francis introduces the Seat of the Soul Institute's new online course, "Awakening to Authentic Power" co-led with Gary Zukav, through the Seat of the Soul Institute. In the course, Zukav and Francis talk about the creation of authentic power, spiritual harmony and creativity – things that many women struggle with in the modern world. "My intention is to always create from love, not from fear," says Francis. "Creating from love, and not from fear, is the hardest thing you can do." The "Awakening to Authentic Power Online Course" allows people to find more peace and joy in their daily lives. People learn how creation from love is a visible and perceptive process, which allows them to grow through awareness and intuition. Francis says this form of positive creativity is authentic to who we are and imbues our actions with a sense of purpose, power, and peace.
Francis also discusses her Spiritual Partnership with Gary Zukav. The connection with Zukav, she says, was based on a true authenticity that she had never experienced before. She explains how this authenticity came from an intended awareness, leading Francis and Zukav to create a deep, soulful bond. This led the pair to create an emotional awareness program that would help others connect in the same way. "The Heart of the Soul" gives readers a way to create a supportive awareness among people and to connect through soul-to-soul communication.
Supportive awareness and soul-to-soul communication are important goals for the Women For One community. The authentic movement taught by Francis and Zukav aligns with the vision of the Women for One movement. Women For One, founder, Kelly McNelis is committed to partnering with all movements dedicated to authenticity throughout the world.
Linda Francis has co-authored several books with Gary Zukav, and has co-created the Awakening to Authentic Power online course through the Seat of the Soul Institute. This online course provides step-by-step guidance in creating a more joyful and peaceful life. It's constructed to give the tools that help create authentic power in our own lives - intuition, intention, and love - allowing us to change challenging situations into blissful life experiences.