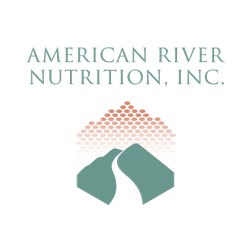 Hadley, MA (PRWEB) August 13, 2013
In March of 2013, the journal Carcinogenesis published a study concluding that Vitamin E tocotrienols may reduce tumor size and development. The paper titled "Effect of annatto-tocotrienols supplementation on the development of mammary tumors in HER-2/neu transgenic mice" details the first instance of the Vitamin E subgroup's cellular health benefits on a spontaneous breast tumor model, although the behavior may not be correlated with antioxidant effects. Introducing a new website in March 2013, American River Nutrition, Inc., founded in 1998, developed and offers DeltaGold®, the only tocopherol-free source of tocotrienol that has the highest level of gamma- and delta-tocotrienols commercially available.
For the study published in Carcinogenesis, researchers looked into the effects of annatto-tocotrienol on spontaneous development of mammary tumors in HER-2/neu transgenic mice, studying apoptosis, or cell death, senescent-like growth arrest, immune modulation, oxidative effect, and expression of HER-2/neu in tumoral mammary glands of transgenic mice and in vitro in human and mice tumor cell lines.
Researchers found that apoptosis and senescent-like growth of tumor cells increased in the mammary glands of mice given the supplement, although no immune modulation was seen. In vitro, tumor cells treated with annatto-tocotrienols or purified delta-tocotrienol were observed to have increased apoptosis and senescent-like growth arrest.
Researchers for the study report that the effects relate to direct induction of oxidative stress, senescent-like growth arrest, and apoptosis of tumor cells, instead of to immune modulation.
Dr. Barrie Tan, the founder of American River Nutrition, Inc., discovered annatto-tocotrienol during a trip to South America in the late 1990s. At the time, the company's researchers investigated why and how carotenoids contained in the annatto plant (Bixa orellana) remained protected from oxidation, especially rapid photo-oxidation; tocotrienol, they found, added this level of protection. Today, American River Nutrition's DeltaGold® Vitamin E supplement derives naturally from the annatto plant and is manufactured with a patent-protected process in the United States.
Tocotrienol is a Vitamin E subgroup, with the other being tocopherol. Both have four structurally- and chemically-divisive molecules: alpha, beta, gamma, and delta. Although the chromanol head makes both tocotrienol and tocopherol antioxidants, gamma's and delta's are smaller, which allows for greater access to cell membranes, quicker treatment of damage, and stronger potency. The tail determines whether the subgroup is tocopherol or tocotrienol, with the latter being shorter with double bonds. This characteristic allows for more flexibility to cover a larger surface of cell membranes.
Until 2003, it was believed that tocotrienol could only be derived from rice and palm; both, however, have significant percentages of alpha-tocopherol, which, based on a 1996 publication "Tocopherol attenuates the impact of gamma-tocotrienol on HMG-CoA reductase activity in chickens" and other more recent studies, interferes with the benefits of tocotrienols. Annatto-derived tocotrienol, being tocopherol-free, offers the greatest concentration of the most potent delta- and gamma-tocotrienols.
DeltaGold® is available in oil form or as powder. Products may be purchased in bulk through American River Nutrition, Inc. Press release services and search engine optimization provided by Keyword Performance.