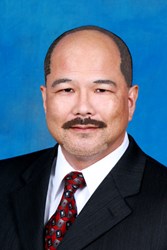 Managers will have to be creative and consider ways to balance the image of the corporation with the rights of the employee.
Los Angeles, CA (PRWEB) August 12, 2013
The issue of religious freedom in the workplace is gaining momentum at local, state and federal levels, so companies need to be aware of the laws and regulations in their jurisdiction, according to an article in the Summer 2013 edition of Employment Relations Today by veteran LeClairRyan labor and employment attorney Brian Inamine.
The article, "What to Wear? A Question of Religious Expression," focuses on the risk of lawsuits alleging religious discrimination in the workplace, and highlights the patchwork of laws that exists across the nation. Some local and state governments have enacted legislation to give employees more leeway to comply with their religious beliefs while they are at work.
Also, several state and federal courts have extended the protection of the relevant laws to situations in which employees claimed they were discriminated against with regard to their religious clothing. California and Oregon have taken steps to explicitly protect religious clothing by adding it to the respective statutes, while New York City's law includes protections for religious observance without explicitly mentioning religious clothing.
"Managers will have to be creative and consider ways to balance the image of the corporation with the rights of the employee," writes Inamine, a shareholder in the Los Angeles office of the national law firm, who was assisted on the article by associate Olaoluwaposi O. Oshinowo. "There is no standard template for this process, and companies will find themselves dealing with this subject on a case-by-case basis."
In California, for example, Walt Disney Co. hostess Imane Boudlal asked her supervisors for permission to wear a hijab, or headscarf, at work, in compliance with her Islamic religious beliefs. As alleged in court documents, the company denied her request and instead offered her a choice of a different job, where she would not be in contact with customers, or one where she could wear "several large hats of various colors on top of the hijab." Boudlal subsequently filed suit against the company, Imane Boudlal v. Walt Disney Corporation, et al., in the United States District Court, Central District of California, alleging that Disney's actions constituted discrimination and harassment on the basis of religion or religious creed, national origin and color in violation of Title VII of the Civil Rights Act of 1964, 42 U.S.C. § 2000e-2(a), and the California Fair Employment and Housing Act, Cal. Gov't Code §S 12940(a), (j)(1) 8 and 12940(k).
The matter is set for trial on February 18, 2014, but soon after the initial filing, California Governor Jerry Brown signed legislation, AB-1964, creating a new class of protections for employees in excess of existing federal and California legislation.
Although California, New York, and Oregon all operate under at-will employment statutes—under which an employer can theoretically fire an employee for good cause or for no cause—these special rules regarding religious expression create certain classes of protected employees and effectively limit the authority of employers to terminate workers in certain circumstances, Inamine writes.
"These and other legislative developments have occurred against a backdrop of increasing litigation that focuses on allegations of religious discrimination," he notes. "For example, the number of cases resolved by the US Equal Employment Opportunity Commission nearly doubled, from 2,187 in 1999 to 4,219 in 2012."
Companies should ensure that legal counsel and HR specialists are consulted to keep up with changes in state and local laws and to advise all managers of new requirements, Inamine counsels.
"Employee handbooks should be kept up to date with all new legal requirements. Case law will provide more guidance in this area, but at present, employers should be aware that the legal environment is changing, and they should act carefully when they seek to balance the attire, grooming, and other religious expressions of employees with a company's image and the anticipated reaction of customers to deviations from that image," he writes. "In turn, managers should sign a declaration that they have received the handbook and acknowledge their awareness of the need to protect the rights of employees concerning religious garb and grooming and other issues as appropriate."
To obtain a copy of the full article, please visit: http://www.leclairryan.com/pubs/xprPubDetail.aspx?xpST=PubDetail&pub=865
About LeClairRyan
As a trusted advisor, LeClairRyan provides business counsel and client representation in corporate law and litigation. In this role, the firm applies its knowledge, insight and skill to help clients achieve their business objectives while managing and minimizing their legal risks, difficulties and expenses. With offices in California, Connecticut, Massachusetts, Michigan, New Jersey, New York, Pennsylvania, Virginia and Washington, D.C., the firm has approximately 350 attorneys representing a wide variety of clients throughout the nation. For more information about LeClairRyan, visit http://www.leclairryan.com
#####
Press Contacts: At Parness & Associates Public Relations, Marty Gitlin (631) 765-8519, mgitlin(at)parnesspr(dot)com or Bill Parness, (732) 290-0121, bparness(at)parnesspr(dot)com