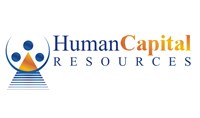 Those in the later stages of their careers enjoy (contracting). There is a lot of flexibility.
Trumbull, CT (PRWEB) August 12, 2013
In response to the demand for contractors in the pharmaceutical and biotechnology industries that they serve, Human Capital Resource, LLC, has added contract staffing to its recruiting service offerings.
The Greater New York City recruiting firm has focused on direct hire placements within those industries in the northeast corridor of the United States since 2005. With a recruiting team of former professionals that are experienced in hiring and managing staff, the firm prides itself on becoming a partner in solving their clients' staffing issues. The addition of contract staffing to their business model is an extension of that philosophy as it has become clear that cost-savings and flexibility are key objectives for their clients, said Human Capital Resource Co-Owner Jim Davidson, who has been recruiting for over 25 years.
"Many companies in this niche are older companies with very rich benefits packages," he said. "It costs them a tremendous amount of money to hire on a full-time basis. Not only that, they could be working on a $7 billion drug that could end up being a bust or approval could be delayed, in which case, they would have to scale back."
When these companies do have to hire on a full-time or direct hire basis, they tend to be very selective. As a result, Davidson is also noticing a growing demand for contract-to-direct services, which his firm can now provide. Contract-to-direct arrangements, often referred to as temp-to-hire, allow clients to try a candidate before they make a direct-hire commitment.
In addition, Davidson is finding that contract staffing is becoming more popular with certain groups of contractors, particularly retirees.
"Those in the later stages of their careers enjoy it," he said. "There is a lot of flexibility. They don't have the same financial pressures as younger workers, so contracting becomes more attractive later in their careers. When you tell them they have to take a few weeks off, they are like, 'Great!'"
Had it not been for the request of a single client, Human Capital Resource may not have added contract staffing to its business model. Davidson credits contract staffing back-office provider Top Echelon Contracting (TEC) for enabling his firm to grant this and future contract staffing requests. TEC becomes the legal employer for the contractors Human Capital Resource places. As such, they handle all the financial, administrative, and legal details of the contract placements, including background checks, payroll funding and processing, tax withholdings and filings, legal contracts with clients and candidates, employee paperwork, Workers' Compensation and Unemployment, contractor benefits, and invoicing and collections.
Davidson is now looking forward to doing more contract placements, particularly for the underserved smaller biotech and pharmaceutical companies.
"The client caught us by surprise," Davidson said. "They wanted the candidate brought in as a contractor on a long-term assignment. We were not set up to do that, so I reached out to Top Echelon Contracting. I am totally impressed with the way they handled the whole process."