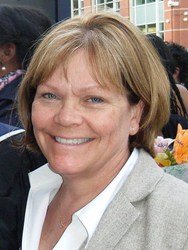 Columbia, MD (PRWEB) August 09, 2013
Dr. Patricia Stoker now offers treatment for patients who are suffering from sleep apnea. Not every Columbia, MD dentist has the knowledge or experience to practice sleep apnea dentistry, but Dr. Stoker can confidently advise patients on lifestyle changes or prescribe a dental device that will help patients with their condition.
Sleep apnea is a disorder in which a person's breathing is interrupted during the night. In severe cases, the patient may stop breathing hundreds of times during the same night, which means that the patient's brain is being deprived of oxygen. People with sleep apnea may have trouble sleeping in the evening and feel exhausted throughout the day. Over time, it can lead to serious health problems such as diabetes, high blood pressure, stroke, and heart attack. Seeking appropriate treatment for sleep apnea is critical for both short- and long-term health. Dr. Stoker understands the importance of finding the appropriate treatment for each person, and she offers her patients a variety of options.
To effectively treat patients, Dr. Stoker must understand the nature of each patient's disorder. There are two types of sleep apnea. Obstructive sleep apnea, the more prevalent type, is caused by the throat muscles relaxing and obstructing the airway, while central sleep apnea stems from a breakdown in communication between the brain and the muscles that control breathing. Some patients may experience a combination of obstructive and central symptoms. Dr. Stoker offers patients different solutions depending on their specific conditions. She may advise patients to make lifestyle changes, such as losing weight and quitting or reducing smoking. She may also prescribe one of the many available dental devices that can prevent obstruction while the patient sleeps.
Signs of sleep apnea include snoring, gasping, and feeling exhausted during the day. Once patients have seen a doctor and been diagnosed, they can visit Dr. Stoker and learn what their options are. The advice of a sleep apnea dentistry expert like Dr. Stoker can make a significant difference in a patient's long-term health, not to mention day-to-day functioning and comfort. Patients who are ready to set up a consultation with a Columbia, MD dentist can visit Dr. Stoker's website or call her office today.
About the Doctor:
Dr. Patricia S. Stoker is a general dentist bringing personalized dental care to patients in Columbia, MD with over 20 years of private practice experience. Dr. Stoker graduated from the University of Maryland, Baltimore College of Dental Surgery, and she was selected for the prestigious General Practice Residency at Sinai Hospital in Baltimore, where she received intensive training in advanced dentistry. To learn more about Dr. Stoker and her dental services visit her website at http://www.columbiamarylanddentist.com and call (443) 393-2203.