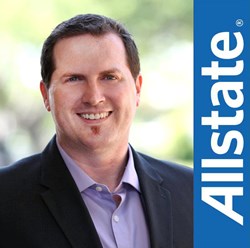 Austin, TX (PRWEB) August 10, 2013
Biscoe Insurance Group, Inc a local agency that's been working in Texas since 2005, is letting residents know how they can better protect their homes from burglars. New research on burglaries in Texas from Allstate Insurance Company motivated the agency to create a list of tips that can be used by homeowners to deter break-ins.
About the Research
The Allstate study found that during a three-year period from 2010 through 2012 certain days of the year saw more claim activity than others. The top three days were:

August 10th
October 1st
January 1st
Claims made by Allstate customers were used to determine the top days for home burglaries in Texas. The company currently covers 545,000 Texas homes, which is approximately 12% of properties in the state.
Scott Biscoe, Agency Principal at Biscoe Insurance Group, Inc who works with Allstate, explained that the research points out how big a concern burglary is in the state. "Thousands of Texas homes are broken into each year. It's when you're not at home that you're most likely to become the victim of a burglary. Understanding why homes are targeted and how to better protect your property is key."
In an effort to help Texans better safeguard their homes Biscoe Insurance Group, Inc has released information on steps that can be taken while residents are away from their property. Vacant homes are easy targets for criminals looking to steal cash, jewelry and electronics. Police have reported that burglars will look for signs that no one is in the home, even going so far as to knock on the door before breaking in.
Ways Homeowners Can Protect Their Property
Based on police information, Biscoe Insurance Group, Inc has identified numerous ways that homeowners can protect their property while not at home. These include:
Using an alarm system and putting decals or signs out in front of the house.
Asking a neighbor to pick up mail and keep an eye on the home during a vacation.
Avoid posting vacation plans on social sites.
Keeping valuables out of sight.
Alerting the police that the home will be vacant for an extended period.
Details on each of these and additional tips can be found on the Biscoe Insurance Group blog.
About Biscoe Insurance Group, Inc
Biscoe Insurance Group, Inc is a family-owned business that has been serving Central Texas for more than eight years. The company has a combined total of more than 25 years of experience and specializes in a variety of insurance products including: homeowners insurance, renters insurance, auto insurance, life insurance and landlord insurance.