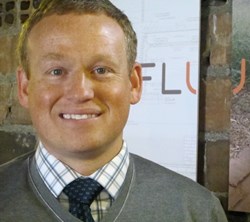 Congratulations to Chad Kucker on being named the newest Associate and Stockholder for Confluence.
Sioux Falls, SD (PRWEB) August 13, 2013
Technically proficient (and an all-around good guy), Chad is an indispensable member of the Sioux Falls office and Confluence team as a whole. A native of the upper Great Plains and graduate of South Dakota State University, Chad holds registrations in South Dakota and Iowa. With nearly 15 years of experience in the profession, he is involved in a wide variety of projects including riverfront and recreation design and site planning and development. As an Irrigation Association Certified Irrigation Designer, Chad works on irrigation projects throughout the Midwest.
For more information regarding Chad, please visit our website at thinkconfluence.com.