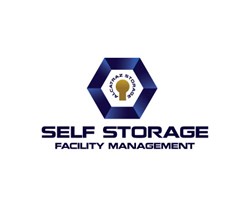 There are so many options available for people to learn the business, but we offer honest, down-to-earth and an 'in the trenches' learning experience because I do this job daily at my facilities.
Brownsburg, IN (PRWEB) August 13, 2013
There's nothing steady about the real estate market today but self-storage is one investment that has been streamlined for success and built to generate years of income, if you have the knowledge, understanding and the passion for profit. Investors can succeed with a proven, experienced, teacher and friend on their side and the profit potential has never been better.
On October 3-5, 2013, Kevin Rollings, CSSM owner of Self Storage Facility Management and Alcatraz Storage facilities in Indiana will host the event at the West Chase Golf Course. Rollings' Self Storage Masters Workshop will teach the truth, not the hype, about investing in Self Storage. Rollings will show how to invest, manage and achieve success with self-storage facilities using his time tested-unique techniques that are proven with real life experience.
Rollings' Self Storage Masters Workshop teaches the best practices in today's market to find and finance existing facilities and comes with a hands-on-training session at his Alcatraz Storage Brownsburg facility on Saturday morning.
All entrepreneurs, business owners, current real estate investors, families, couples or self-storage managers should attend the Self Storage Masters Workshop.
What to expect:

Honest Advice from a Manager Turned Successful Owner
Covering Your Financial Paper Trail
Compete against Big Guys of the Industry and Just How To Do It
The Do or Die Ingredients and the Right Way to Get it Done
Turning Your Self Storage Facility into Something More Than the "Other Guys"
Rollings provides attendees with an educational atmosphere, no outside speaker, hotel and meal cost and limits the number of seats available at each event to 20 investors to promote group discussion and one to one analysis. To learn more about Kevin Rollings,CSSM© and the upcoming Self Storage Masters classes offered visit: http://www.selfstoragefacilitymanagement.com/.