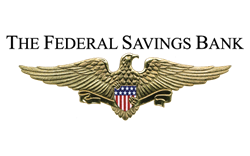 Mortgage rates have remained below 4.5 percent. For first-time home buyers, that is a welcome piece of news.
Chicago, IL (PRWEB) August 09, 2013
While the July jobs report fell below expectations, The Federal Savings Bank has been highlighting something positive to its prospective mortgage applicants. Rates have slid temporarily on reassurances that the Federal Reserve Bank would continue its bond purchasing policy for at least another month.
The NY Times reported that weak employment data continued to be a priority for the Fed and underscored its plan to extend its bond purchases.
According to a quote from ABC News, "The report is disappointing, with weaker job growth in July compared to the first half of 2013," said Gus Faucher, an economist. "Despite the drop in the unemployment rate, the softer job growth in July, combined with the downward revisions to May and June, makes the Federal Reserve slightly less likely to reduce its purchases of long-term assets when it next meets in mid-September."
Economists like Faucher predicted 175,000 to 185,000 new jobs would be added to the economy in July. Despite the unemployment rate falling to 7.4 percent, the economy only added 162,000 jobs in July. The average work week, which was expected to remain at 34.5 hours, dropped to 34.4 hours, indicating that many workers are simply dropping out of the workforce while part-time workers are increasing. The labor force participation rate - measuring the ratio of adults who are either employed or are unemployed but actively looking for work - fell from 63.5 percent in June to 63.4 percent in July.
The relationship with mortgage rates
The survey conducted by ADP, a payroll company, diverged from the government BLS report, claiming that payroll expanded by an estimated 200,000 jobs in July, the fastest pace since December. And despite a drop in unemployment applications by as much as 19,000, the majority of jobs added to the economy are part-time - nearly 85,000 jobs were in the low-wage retail and restaurant sectors - diminishing consumer's purchasing power. The average wage fell by two cents, settling at $23.98 per hour, according to the report.
As a result, mortgage rates have remained below 4.5 percent. For first-time home buyers, that is a welcome piece of news, giving them until at least September to lock-in a low rate before rates potentially rise amid tapering of the Fed's bond purchases. Since October of 2010, the economy has added jobs, growing for 34 consecutive months.
Contact The Federal Savings Bank to discuss your mortgage options, including FHA mortgage eligibility among other first time home buyer programs.