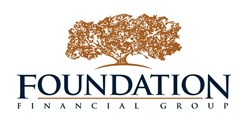 Floridians are familiar with the havoc severe weather can rain down on communities. However, when it comes to insurance, there are a few facts that every homeowner should know.
Jacksonville, Florida (PRWEB) August 13, 2013
Only two months into hurricane season and the National Weather Service confirmed a tornado touched down in Jacksonville on Aug. 2, causing damage to 20 homes and injuring at least one person. To help Florida citizens understand the protection they pay for, Foundation Financial Group's insurance affiliate, Foundation Insurance Services, offers trusted advice from FIS Vice President Kevin Alsup.
Floridians are familiar with the havoc severe weather can rain down on communities. However, when it comes to insurance, there are a few facts that every homeowner should know. With over a decade of experience in the insurance industry, Alsup suggests locating your insurance policies and taking the six steps below.
Know the scope of your insurance coverage: Read through your policies and determine the scope of coverage. Make sure the amount of purchased insurance reflects any significant improvements made and the cost of replacing your home in the current market. Determine whether you have actual cash value or replacement coverage for possessions; cash value coverage means the value for items will lessen over time, regardless of initial or replacement cost. Conduct a video or photo inventory of household valuables and save a copy in email. If a storm ravages your home, the inventory will be accessible to support potential claims and help accelerate the process. Florida's Department of Financial Services has a Homeowner's Insurance Toolkit to help explain coverage.
Calculate your potential deductibles: A deductible is a fixed amount of money that must be paid before the policy's benefits can be used. Many states have hurricane deductibles, but Florida's is regulated by state law. This law instructs Florida insurers to provide deductible choices of $500, 2 percent, 5 percent, and 10 percent of the value the home is insured for. A $500 deductible will come with a higher premium than percentage based options. A percentage-based deductible will cost less each month but substantially more if a storm strikes your property. For homeowners with Florida homes worth $200,000, their hurricane deductible could range from $4,000 to $20,000. A hefty deductible has the potential to debilitate a financial plan.
Review your household budget: Evaluate how realistic the current deductible is. Opting for a higher deductible reduces payments but increases the financial burden if you need to utilize your insurance. If meeting the deductible would be impossible, take another look at the household budget. Use a monthly budget calculator to explore alternatives. Then, call your agent and inquire about making insurance coverage adjustments. Some companies allow deductible changes any time, but others require waiting until the renewal period.
Anticipate unexpected construction costs: Check the policy or call your agent to figure out construction coverage. Law and Ordinance coverage is especially important for older homes, because repairs must adhere to the current building and zoning codes, not the codes from when the home was initially built or even remodeled. Standards for structural, wiring, and plumbing safety continue to evolve and have radically changed from the 1960s. Check to see if your policy is written to only cover the restoring the property to its previous condition and consider getting protection against unavoidable restoration costs.
Get flood insurance: Basic homeowner's insurance policies do not cover flood damage. Separate flood insurance must be purchased to receive assistance for any destruction caused by rising water. The Federal Emergency Management Agency reports that flooding is the number one natural disaster in the United States. In fact, FEMA has designated the entire state of Florida as a flood zone with varying risk levels. So, renters and homeowners alike should make sure they have a flood insurance policy in place.
Do it now: This is the time to be sure you understand the insurance coverage you are paying for. Do not be afraid to call and ask your insurance agent to review your coverage. If your agent cannot take the time to help you now, ask yourself if this is the person you trust to help you if a disaster or tragedy strikes.
For more information on hurricane preparations from Alsup, read his Homeowner's Guide to Weathering Hurricane Season.
Over the past twelve years, Alsup has helped thousands of customers find peace of mind through his vast knowledge of the insurance industry's ever changing products. He holds a finance degree from Troy University in Troy, Alabama. Alsup is an avid golfing enthusiast who volunteers at many local charities such as St. Baldrick's Foundation, Life Rolls On, and Second Harvest.
About Foundation Financial Group
Foundation Financial Group is a multibillion dollar financial services corporation. FFG offers its customers Best in Class service through its Insurance, Retirement, and Mortgage Services. Named one of the fastest growing financial companies in the country by INC magazine, FFG has continued to grow its nationwide presence with over 100,000 new customers per year in 39 states. In addition to the value that Foundation Financial provides every customer, it is also dedicated to its communities and the people who live in them. Through a vast array of philanthropic endeavors the company not only provides significant monetary donations but also fosters a workforce environment that encourages all team members to personally make a difference. Foundation Financial is committed to its strong focus on customer service and community investment as it continues to grow and compete with the largest financial institutions in the world.
Foundation Financial Group reviews all public relations inquiries. For additional information, interview and image requests, contact the Foundation Financial Group Public Relations Team.